CIEP World's Largest Foreign Political Conference
By : Hariyanto And Aldo Bella Putra | Wednesday, October 18 2017 - 18:00 IWST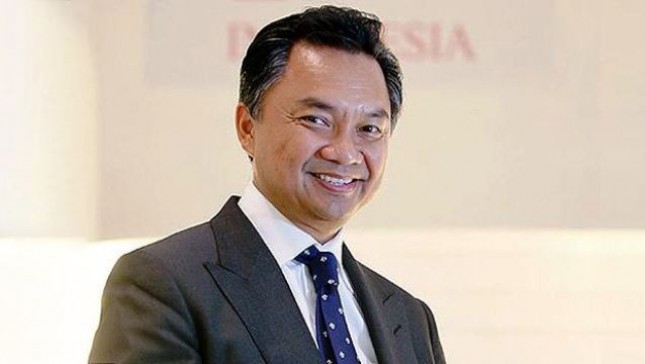 Ketua Diaspora Indonesia Dino Patti Djalal (Foto Ist)
INDUSTRY.co.id - Jakarta - Foreign Policy Community of Indonesia (FPCI) founder Dino Patti Djalal claimed the 2017 Foreign Politics Policy Conference of Indonesia (CIFP) to be held on Saturday (21/10) is the largest foreign policy conference in the world.
This conference is seen as the largest foreign policy conference in the world in general, in the sense that in the United States, if there is a 'conference' on the US Foreign Policy it will not be possible for CIFP, in China if there is a conference on Chinese Foreign Policy (China's Foreign Policy) is unlikely to be this big, as well as in Japan, he told media crews in a briefing on the Foreign Affairs Conference 2017 in Jakarta on Wednesday (18/10/2017)
The 3rd Indonesia Foreign Policy Conference will be holding the theme "Win-Winning ASEAN, Conquering Globalization". The conference highlights the 50th anniversary of the founding of ASEAN (Unity of Southeast Asian Nations) and globalization.
"As this year is 50 years of ASEAN and this is the time or moment in which we need to reflect on the ASEAN journey 50 years back and forth, the next 50 years will be where ASEAN leads," said the former Deputy Minister of Foreign Affairs of Indonesia.
Meanwhile, Dino, who is also a former Indonesian Ambassador to the United States, said that globalization is a theme choice because this year globalization has become a global political issue in many countries.
"We must think about the direction of globalization in the future how, if we misread the direction of globalization then we are also wrong step," he said.
"Internationalism means we are nationalists but we see the world as an opportunity, we want to be a respected international player and that can make the world better," he said.
According to him, the spirit of internationalism is part of Indonesia's foreign policy tradition.
"So foreign politics without internationalism, without that spirit, the foreign policy will be empty, and our nationalism without the spirit of internationalism will be an incomplete nationalism," he said.
A total of 6,500 participants from both inside and outside the country have signed up for the conference.
"This conference is really a very grassroots meeting," he said.
At the conference, a number of discussions with various sub-themes will be discussed, among others, regional leaders will talk about regional strategies to reach global opportunities and some representatives from countries deemed successful in dealing with globalization will tell you about ways, sacrifices and strategies to succeed in addressing globalization.
In addition, there are also discussions on free trade, the South China Sea, and anti-nationalism in the 21st century.
Then, a number of Indonesian Peacekeeping Officers will tell about the joys and sorrows of maintaining peace in the world's conflict areas such as Lebanon, Sudan and Congo.
Because the operation of maintaining world peace is one of the important parts of Indonesian foreign policy, he said.
The 2016 Indonesia Foreign Policy Conference was attended by approximately 6,000 participants from inside and outside the country.
The Foreign Politics Policy Conference of Indonesia is a diplomatic festival that brings together officials, ambassadors, diplomats, politicians, celebrities, businessmen, community leaders, military, intelligence, researchers, experts, journalists, observers, lecturers, students and others.
FPCI is a non-profit non-governmental organization established in 2014 and engages in Indonesia's international relations. (Ant)