Indonesia Strengthens Geopolitical and Globalization Strategy
By : Hariyanto And Aldo Bella Putra | Wednesday, October 18 2017 - 18:30 IWST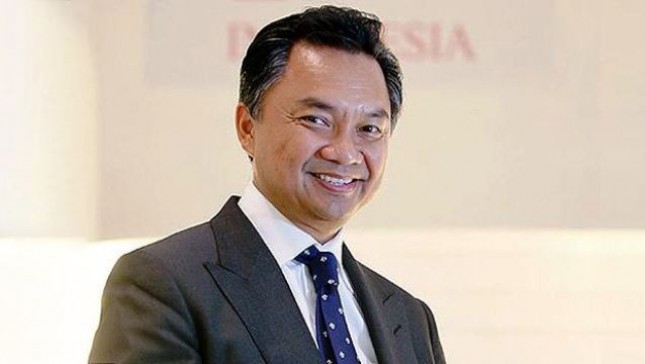 Ketua Diaspora Indonesia Dino Patti Djalal (Foto Ist)
INDUSTRY.co.id - Jakarta - Foreign Policy Community of Indonesia (FPCI) founder Dino Patti Djalal said Indonesia needs to strengthen its geopolitical and globalization strategy to strengthen its position on the international stage.
"If we succeed we have two strategies, geopolitics and globalization, then Indonesia will be strong position in the international world," he said in Jakarta, Wednesday (18/10/2017)
Dino said the geopolitical strategy is related to Indonesia's efforts or ways of positioning itself in the strategic arena of the big country as well as in the region.
"Indonesia is considered quite active in the regional and international stage," said the former Deputy Minister of Foreign Affairs of Indonesia.
Secondly, the former Indonesian Ambassador to the United States said the strategy of globalization means how to open up and utilize globalization to improve the economy.
"How do we reach opportunities, whether in the fields of tourism, technology, educational innovation and also in terms of free trade, we must have a clear globalization strategy that is not ad hoc and not reactive," he said.
For that, he said the need for globalization strategy in all lines including in the field of free trade, tourism and education.
"I think (Indonesian strategy) still needs to be made comprehensive and more 'globalization minded' so and we must be really opportunity-oriented," he said.
Dino pointed out in the field of tourism, tourist explosion caused by globalization. To that end, Indonesia must maximize in exploiting these opportunities to bring maximum benefit for the nation of Indonesia.
As part of the globalization strategy, he said Indonesia can take advantage of global educational opportunities to create future cadres, leaders or pioneers of the nation such as by increasing the number of Indonesian students studying abroad. (Ant)