Export of Livestock Products RI Translucent to MEA Market
By : Hariyanto And Aldi Firhand. A | Thursday, November 23 2017 - 16:40 IWST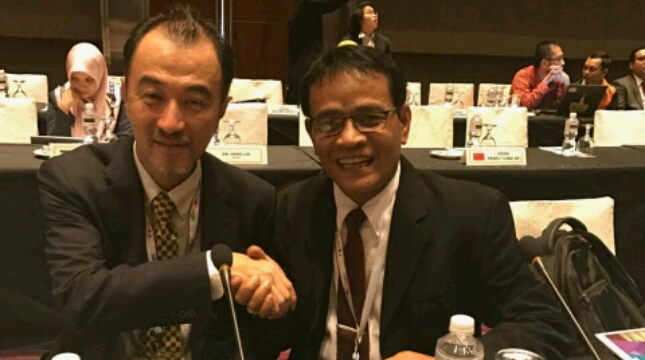 Export of Livestock Products RI Translucent to MEA Market
INDUSTRY.co.id - Kuala Lumpur - Indonesia believes that its livestock products will soon enter Asean Economic Community (MEA) market. This is evident in the exposure of the Director General of Animal Husbandry and Animal Health (PKH) Kementan I Ketut Diarmita at the 30th Conference of the World Animal Health Organization (OIE) Asia Regional Region in Malaysia yesterday.

According to Ketut, for the early stages of local poultry products and Final Stock (FS) local poultry Indonesia must be able to penetrate the ASEAN free market after the Indonesian government agreement with the Malaysian government
According to him, the export is an implementation of the Ministry's effort to improve the state's economy through foreign exchange earnings.
The reason is clearly Ketut, UMKM scale farms are no longer able to speak in the international market. For the early stages of local poultry products Indonesia is ready to penetrate the ASEAN free market after an agreement with the Malaysian government.
"We hope this becomes a historical record in our national farm," he said.
Because of that, Ketut explain the purpose of this visit to Malaysia is to carry the mission of trading livestock products, especially local poultry abroad. This time offered to Malaysia is local chicken and local duck.
"Malaysia is also interested to import beef," he explained.
The export realization is expected in the first quarter of 2018. Previously, the Malaysian Government will first review the means of local and duck chicken farms that already meet the requirements of Good Breeding Practice (GBP), and have international standards for animal health.
"That is Avian Influenza Free Compartment Certificate in accordance with OIE provisions," he said.
Associated with animal health insurance, Ketut revealed, currently the government has issued 3 Certificate of AI Free Compartment for local poultry, which is 2 certificates for chicken and 1 for ducks located in Bogor and Purwakarta.
"We continue to strengthen our AI compartment system, so that our poultry and poultry products can compete in the international market, especially ASEAN and Japan," he explained.
"Other livestock commodities that will also enter Malaysia are premium quality beef from livestock in Lampung," he added.
Ketut explained that currently each livestock company still calculates the export volume and its kind. According to him, from the results of previous conversations between employers, Malaysia requires at least 30,000 local chicken DOC per month and 10,000 DOD / month for the type of duck laying.
He also mentioned that during this local poultry Indonesia is already known because it is one of the centers of domestic chicken domestication in addition to China and Hundus Valley region.
"However, due to the traditional pattern of business resulting in the development of its business is hampered, so now we are striving to achieve greatness," said Ketut.