2018, Rice Stock Abundant
By : Ridwan And Aldo Bella Putra | Monday, December 25 2017 - 15:00 IWST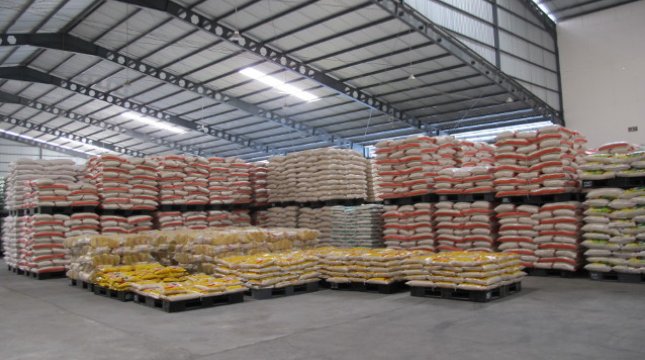 Ilustrasi pabrik beras. (Foto: DetikFood)
INDUSTRY.co.id - Pontianak, Head of Human Resources and Development Agency of the Ministry of Agriculture, Momon Rusmoyo said the national rice stock is abundant until early 2018.
"If on the island of Java, usually in December the harvest of rice decreases, but the opposite in West Kalimantan in December-January increased," said Momon during the visit to West Kalimantan (24/12/2017).
He pointed out for West Kalimantan in December nearly 80,000 hectares of rice crops ready for harvest. While in January 2018 it was about 70,000 hectares of rice plants that are also ready to be harvested.
"This is what I want to say, God willing, usually for the national level from October to November, December-January there is no rice, but we can prove that rice is still abundant," he said.
Moreover, in West Kalimantan, the most potential harvest is in five districts in Sambas, Sanggau, Kubu Raya, Landak and Ketapang
In December 2017, West Kalimantan experienced a harvest, not only in Sanggau District, but also in Sambas District.
He said for the District of Sanggau only now can harvest up to 15,000 hectares. "Well if for example productivity in one hectare three tons then the harvest in Sanggau regency can reach 45,000 tons of dry grain harvest," he said.
Furthermore, he revealed, when converted into rice then for the month of December alone Sanggau produce about 22,500 tons. While the need for rice consumption for the Sanggau community of about 500,000 people then it can be calculated only about 4,400 tons alone so that the surplus of nearly 18,000 tons.
According to him, the success is the result of cooperation and seriousness and hard work of planting in September where in September 2017 the realization of rice cultivation in Sanggau district above 15,000 hectares.
"I believe this success is due to the encouragement and guarding of extension officers and friends of the TNI," he said.
Nationally in previous years rice farmers in December could only grow as much as 500,000 to 700,000 hectares but now farmers can grow more than one million hectares.
If one hectare produces six tons then overall it reaches six million tons of dry grain harvest. Then if converted to rice it will produce three million tons. Meanwhile, the national rice consumption requirement is only 2.6 million tons.
"It is clear from this figure that nationally Indonesia has a rice surplus of 400,000 tons. These conditions also affect the price of rice.And I have checked the price of rice is currently stable despite facing the celebration of Christmas and New Year, which is below the highest retail price with a range below Rp12,000, Rp11,000 and above Rp8,000 per kg, "he said.