Startup Entrepreneurs Need Aim Internet Users
By : Ahmad Fadli And Aldi Firhand. A | Friday, January 05 2018 - 13:04 IWST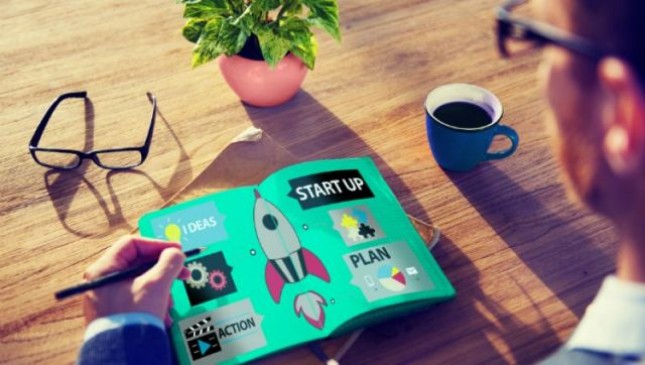 startup illustration
INDUSTRY.co.id - Jakarta - Indonesia StartUp entrepreneurs are required to sharpen their business differentiation, in order to have positioning. Thus, Start Up entrepreneurs are expected to compete with similar competitors. One of the opportunities in that direction is to target internet users.
Director of the Center for Business Incubator & Entrepreneurship Ikopin (PIBI) Indra Fahmi said the advantages of internet in business implementation is the convenience of consumers to access the various information they need, the marketer can offer more products and services, and more quickly and easily collect information about its customers.
Therefore PIBI as business facilitator Start Up business in the country seeks to provide insight, knowledge, and skills for Start Up entrepreneurs so that they are internet literate and able to optimize this digital media as a means of business.
Indra said in a seminar "Digital Marketing" for Start Up entrepreneurs at Suhardani Building (GSG) Ikopin, Sumedang, West Java, Thursday (4/1/2018). This seminar also presents Imas Nuraida which is Tenant PIBI Ikopin force of 2012.
"Based on the results of studies and empirical conducted by PIBI shows that the problems faced by most Start Up entrepreneurs in Indonesia is very complex and diverse, both internal and external," said Indra.
According to Indra, internal factors that are often a problem for Start Up entrepreneurs are still low and the limited competence of human resources, capital, market access, business recording systems, business licensing skills, the amount of goods produced, and skills to open access to finance institutions as well various business information.
"While the external factor is the business climate that is not conducive to the development of Start Up Entrepreneurs and the creation of new entrepreneurs," said Indra.
In marketing their products, Start Up entrepreneurs are still experiencing various obstacles that include 4 basic things, that is not understand the difference between marketing and sales, often rely on cheap prices as a competitive strategy, not understanding the concept of service, and not yet able to build positioning and differentiation.
On that occasion, Imas Nuraida revealed that digital media is a new breakthrough that is very helpful business in the current era. That's what Imas realize, to in carrying out its business activities such as Tour Travel Revolution (TTR), My Bigmall, and TTR Robot, Imas take advantage of digital media.
"Indonesia has enormous potential for business in the digital world given Indonesia's abundant natural wealth, large youth workforce and rapid urbanization," Imas said.