Go-Jek Boss Became the Most Popular CEO in Indonesia Throughout 2017
By : Ridwan And Aldi Firhand. A | Friday, January 12 2018 - 20:45 IWST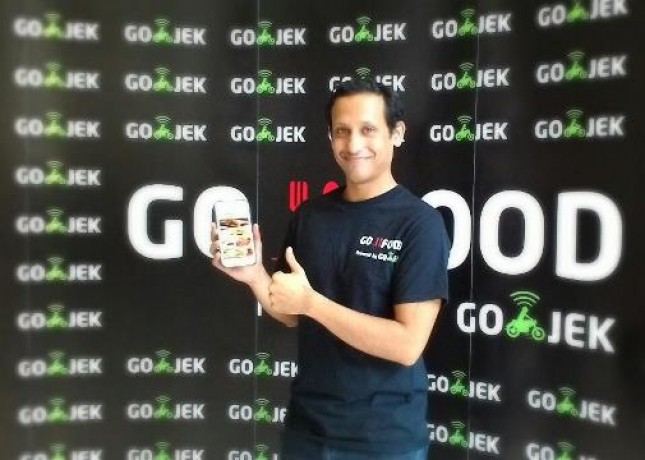 CEO Go-Jek Nadiem Makarim (Foto SWA)
INDUSTRY.co.id - Jakarta - Throughout 2017, Indonesia is flooded with a variety of startups or startups in various fields. No wonder it makes the business scene become more festive and heated up.
Of the many startups in Indonesia, it is not difficult for people to know the startup brand that is always remembered.
Recently, the Ecommerce Site shared a shopping voucher code, Flipit, studying the popularity of startup CEOs in Indonesia throughout 2017.
Based on their analysis, Go-Jek CEO Nadiem Makarim was ranked first in the most mention on Twitter and Facebook. Total posts that mention Nadiem there are as many as 1447.
Then beneath it, which is quite far apart, there are CEO Bukalapak Achmad Zaky 404 posts. Followed Tokopedia CEO William Tanuwijaya as many as 356 posts and Traveloka CEO Ferry Unardi as many as 195.
In addition to winning in the data mentions in social media, Nadiem also occupy the top position for searching on the internet. Total search on behalf of Nadiem on the internet is 8,190 times.
The second position is occupied by William with total search 8,170 times. followed by CEO Traveloka Ferry Unardi with a total search 4,990 times, then CEO Bukalapak Achmad Zaky with a total search 3100 times.
With the intensity of mentioning in social media and online searches high enough, there is an opportunity for these CEOs to develop a deeper personal image by creating an official social media account.
As is known, the startup industry in Indonesia is quite growing rapidly, even some brands have now become part of the lifestyle of society. The Center for Human Genetic Research (CHGR) research institute predicts that Indonesia will have as many as 13,000 startups by 2020