Kiara Critics Government Policy of Importing Salt
By : Ridwan And Aldi Firhand. A | Sunday, January 21 2018 - 21:04 IWST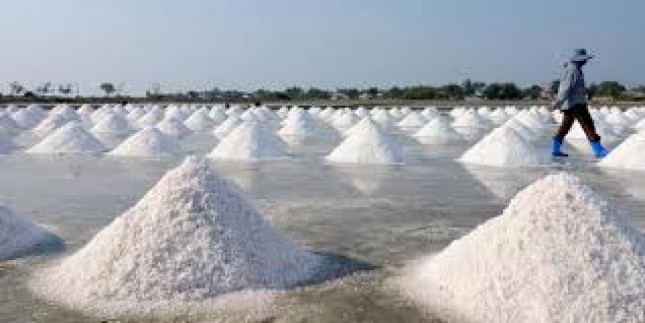 Salt Pond illustration
INDUSTRY.co.id - Jakarta- People's Coalition for Justice Fisheries (Kiara) questioned the government's decision to import industrial salt. According to him, what should be done is to empower the domestic salt industry as optimal as possible.
"Since 1990, the Indonesian Government's policy can not be separated from the dependence on imported salt." Until when will this nation continue to import? " said Kiara Secretary General Susan Herawati in Jakarta on Saturday.
He added that if the government has a strong political will, then Indonesia has long been a producer of salt with a high quality and not dependent on the salt of other countries.
Furthermore, he argues that if all this time the main problem of industrial salt in Indonesia is the sodium chloride (NaCl) level can not reach above 97 percent, then the government should be able to hold various parties to overcome it.
"Indonesia has many scientists, research institutes and universities that can help solve the salt quality problem," he explained.
However, Susan states that so far these three potentials are not utilized properly by the government so always take a "short cut" that is imported salt.
As is known, the Government is ready to import 3.7 million tons of industrial salt to meet the needs for the industry able to make good planning to encourage business expansion.
"We decide 3.7 million imports, but it is not at once also, we see how many capabilities a month," said Coordinating Minister for Economic Affairs Darmin Nasution.
Darmin guarantees industrial salt imports will not interfere with local salt production because domestic commodities are only used for consumption and fish salting industry.