Total Moon Eclipse Causes Sea Tidal Water
By : Herry Barus And Aldo Bella Putra | Wednesday, January 31 2018 - 15:00 IWST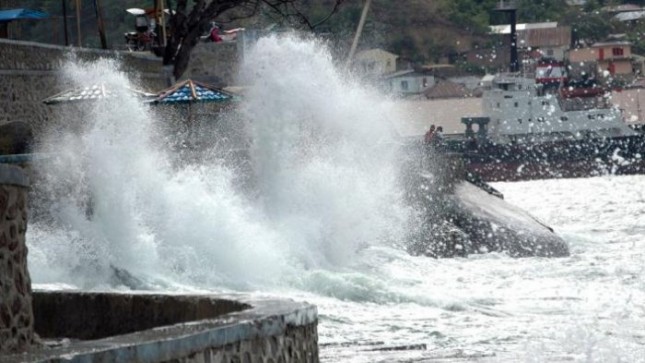 Ilustrasi gelombang tinggi (Foto Ist)
INDUSTRY.co.id - Manado - Operation Staff of Winangun Geophysics Station, Manado City, North Sulawesi Sandy Nur Eko said the total lunar eclipse that will occur today can cause the tides.
"The distance between the earth and the moon will be at the nearest point than usual due to the elliptical moon trajectory. Because the close distance is then the gravity of the moon and the earth becomes strong, the impact of sea tides rises slightly," said Sandy in Manado on Wednesday 31/1/2018)
The lunar eclipse occurs due to the position of the sun, the earth and the moon parallel, where the shadow of the earth may cover a partial or total moon.
When the shadow of the earth covers the moon disk, that's when it's called a lunar eclipse, he says.
"In North Sulawesi can see firsthand the process of this total lunar eclipse," he said.
The eclipse starts at 18: 49.7 WITA, while partial eclipse at 19: 48,1 WITA.
Further the total eclipse at 20: 51.4 WITA, and the peak of the eclipse is estimated to occur at 21: 29,8 WITA, while the total eclipse ends at 22: 08,2 WITA.
He added, the partial eclipse ends at 23:11 pm and the eclipse ends at 00: 09,9 WITA.
"The duration of the total eclipse phase lasts for 1 hour, 16 minutes and eight seconds," he explained.
Sandy added, a full lunar eclipse like this last occurred in 1866 or 152 years ago.