Food Truck Business Coveted Entrepreneur Because Unique and Tantalizing Income
By : Ahmad Fadli And Aldi Firhand. A | Sunday, February 11 2018 - 18:08 IWST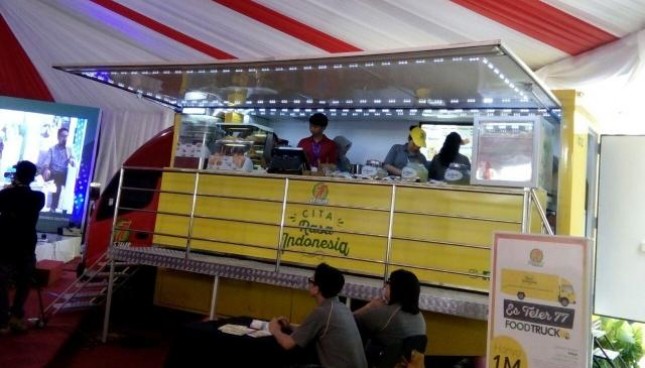 Business Food Truck, do business without having to pay rent shop or place in mall which relative very expensive
INDUSTRY.co.id - Jakarta - The concept of food and beverage sales with Food Truck becomes a more efficient business solution. Talk about the business capital of Food Truck is not small but if we compare it with opening a food business like restaurant, this business is less.
What is needed for a food truck business? Car box or mini van, Desk and chair, carosery (car decoration), food / beverage equipment, other kitchen utensils and genset. You must immediately assume those needs will drain your pocket? Actually, this business capital business can be adjusted with pockets. One thing you can do to reduce financing is to choose a smaller-sized economy such as pickup or secondhand cars.
For the price of both cars is likely you will get a price Rp 50-100 million. Then how about the cost of car modification? Talk about the cost of car modification, as we quoted from otomania.com the cost range from Rp 50 million to 200 million.
Depending on requests and new components requested by the owner. The more difficult the design requested and the added components in the car the more the cost will be more expensive. So if you want to adjust the budget, adjust your demand and business needs. So if the total of both the above needs, the required capital is at least about Rp 100 million to 300 million. This capital also can still be suppressed when you.
Meanwhile, Fran Teler 77 franchise owner Andrew Nugroho admitted that the franchise business is expected to sell 500 servings per day with an investment in food truck of Rp 1 billion, so the business is estimated to earn a turnover of Rp20 million per day.
"From the beginning we have experience of practicality, we can show up in the middle of crowded streets, direct messages, practical meals, even we can attend where there is an exhibition," said Andrew.
However, continued Andrew, in this activity it will target as many as five sales of Food Truck in this year. Besides expanding the wings of Food Truck sales in other cities, such as in Medan, Palembang, Bandung to the Eastern Indonesia cities.
"We will ask for management support, in looking for places in some areas in Indonesia, so this product can be prepared," said Andrew.