Fish Processing Industry Will Grow 10 Percent
By : Arya Mandala And Aldi Firhand. A | Saturday, March 03 2018 - 21:40 IWST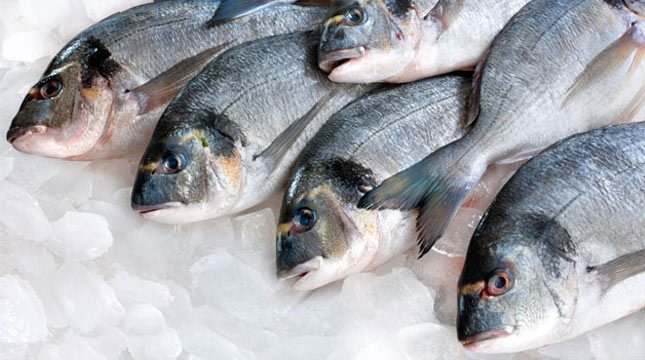 Increase Fishermen's Welfare, Sultra Build Fish Freezing Factory
INDUSTRY.co.id - Jakarta, the Ministry of Industry supports the Ministry of Maritime Affairs and Fisheries regulating supervision related to the use of fishing gear such as cantrang.
This step is expected to help ensure the availability of raw materials so that the target of national fish processing industry growth above 10 percent in 2019 can be achieved.
Indeed if it is not controlled, there is no control, it will be destructive for long, "said Director General of Agro Industry Kemenperin Panggah Susanto some time ago in Jakarta.
According to him, the use of cantrang need to be supervised so as not to damage the marine biota and fish production system.
Because the fishing gear can take up to the child fish.
The arbitrary use of cantrang will make overfishing, he explained.
For that, Panggah continued, good fishery governance is needed to maintain the continuity of investment and sustainability of production in the industrial sector.
Currently, the most important is to fill the raw material needs to optimize installed capacity that already exists, he added.
Ministry of Industry noted, the average utilization of fish processing industry is still around 50 percent.
For example in the frozen fish processing industry, from the capacity of which has reached 975 thousand tons, already used for production of 372,686 tons in 2016.
Meanwhile, the production of frozen shrimp industry was recorded at 314,789 tons in 2016 from an installed capacity of 500,500 tons.
Currently, the group of fish processing industry in the country consists of 674 shrimp and fish processing companies that absorb the workforce of 337 thousand people.
Furthermore, there are 44 fish canning companies that absorb 26,400 workforce.
For the fish processing industry group, it wants every year to experience a significant increase.
At least there is a continued growth above 10 percent until 2019.
Strengthening the performance of the fish processing industry is encouraged to contribute to achieve the national economic growth target of up to 6 percent.
We are also continuing to improve the competitiveness of the national fish processing industry in order to be more competitive with industries from other Asean countries such as Malaysia, Thailand and Singapore, he said.
In fact, it is expected to also exceed China, because the national fishery sector is huge and Indonesia is able to manage it.
Panggah also said that the government continues to encourage the fish processing industry as one of the priority sectors that need to be accelerated its development based on the National Industrial Development Master Plan (RIPIN) in 2015-2035.
Our efforts are also in accordance with Presidential Instruction No. 7 of 2016 on the Acceleration of National Fisheries Industry Development, he said.
Panggah added, in addition to fishery, seaweed products are also remarkable. "Because 85 percent of world seaweed supply comes from Indonesia", he said again.
Currently, seaweed industry already has 35 companies by processing them into agar and other products.
"For that need to improve in the other grass processing industry sector for more diverse products and become finished goods, not raw and semi-finished products," he concluded.