Pelindo III Sign MoC with 3 Companies in Providing Facilities and Port Services
By : Hariyanto And Aldi Firhand. A | Tuesday, March 13 2018 - 21:49 IWST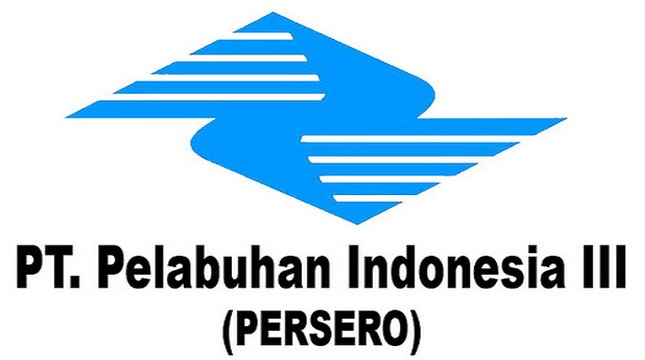 PT Pelindo III (Sindonews)
INDUSTRY.co.id - Jakarta - Development of logistics infrastructure in the region is very important to improve the economy. As a State-Owned Enterprise (SOE) in port services, PT Pelabuhan Indonesia III (Pelindo III) plays an active role in regional economic development, especially through the synergy with private parties for cost efficiency and advancing the local business climate.
The collaboration with the private parties was realized through the signing of Memorandum of Collaboration (MoC) between Pelindo III and three companies, namely Muria Sumba Manis, PT Sriboga Flour Mill and PT Indonesia Bulk Terminal.
MoC signing was done at representative office of Pelindo III, Parama Tamansari Office Tower, Kebon Sirih, Menteng, Jakarta, Monday (12/3/2018).
The signing was done directly by Pelindo III CEO Ari Askhara, Director II Muria Sumba PT Manis Welly, President Director of PT Sriboga Flour Mill Alwin Arifin, CEO of Adaro Group / PT Indonesia Bulk Terminal Garibaldi Thohir, and also attended by Deputy Minister of SOE Construction, Transportation Facilities and Infrastructure Ahmad Bambang.
Ari Askhara explained that the cooperation with PT Muria Sumba Manis is related to the provision of port facilities and services and related services for the development of sugarcane plantations and sugar mills in the Port of Waingapu, East Sumba, East Nusa Tenggara (NTT).
Sugarcane plantations and sugar mills to be operated by PT Muria Sumba Manis require port facilities, port support, and adequate loading and unloading equipment.
Based on geographical considerations, the most strategic port to support the logistics and distribution needs of the project is Waingapu Port managed by Pelindo III, through its branch office in Kupang.
In this sugar and sugar plantation project, the vessel will dock at Waingapu Port and the loading and unloading process will be handled by Pelindo III.
"Pelindo III not only runs the business by optimizing the strategic asset of Port Waingapu to support the development of sugar cane plantations and sugar mills PT Muria Sumba Manis, but there is also a great spirit to help accelerate economic growth in eastern Indonesia," said Ari Askhara.
On the same occasion, Pelindo III cooperated with PT Sriboga Flour Mill for the management of a dry-food grain terminal facility at Tanjung Emas Port, Semarang. Ari Askhara explained, with the synergy Pelindo III can optimize the use of port assets.
Sriboga Flour Mill will acquire two land parcels of approximately 40,000 square meters to build a port facility in the form of a dry-food grain terminal that supports the needs of industry and society in the long term. The cooperative concept used is the BTO (build-transfer-operate) for 16 units of silos, suction, and docks which are 30 percent of capital from Pelindo III and 70 percent from Sriboga.
"The government through Pelindo III synergizes with the private sector to build the country. The concept of BTO makes the country more efficient in investing for development. Because investment capital is shared with the private sector, "said Ari Askhara.
In addition, Pelindo III also signed a preliminary agreement on the establishment of a joint venture with PT Indonesia Bulk Terminal (IBT), a subsidiary of PT Adaro Energy Tbk. The joint venture is to develop the Port of Mekar Putih, South Kalimantan.
"This cooperation is particularly to develop the Port of Mekar Putih as a strategic hub port and bulk terminal handling bulk and dry bulk goods, as well as other commodities," added Ari Askhara.
President Director of PT Adaro Energy Tbk, Garibaldi Thohir, added that the cooperation is a manifestation of the synergy between the private sector and BUMN to support the economic progress of Indonesia through the development of national energy and infrastructure development proclaimed by the government.
"With various potentials and advantages, the development plan of Mekar Putih Port is one of them is to establish a Special Economic Zone (KEK) to boost economic growth and increase investment competitiveness in South Kalimantan Province and East Indonesia region," he said.
Meanwhile, Ahmad Bambang expressed his support for the cooperation of Pelindo III with three big business groups from private parties, namely Adaro, Djarum Group and Sriboga.
"We are in SOEs only support Pelindo III if it is in accordance with its core business that is port services, this cooperation is also a proof of state-owned and private synergy, hopefully the success will continue in the future," he said.