Observer: Inalum Must Immediately Take Control of Freeport Divestment Share
By : Hariyanto And Aldi Firhand. A | Sunday, March 18 2018 - 20:34 IWST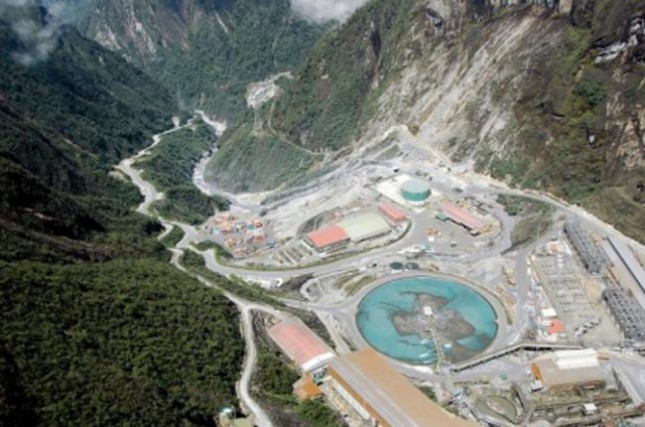 Tambang Freeport
INDUSTRY.co.id - Jakarta - An observer of UGM energy economy, Fahmy Radhi asked the parent company of state-owned mining company PT Indonesia Asahan Aluminum (Persero) or Inalum to own 51% stake in PT Freeport Indonesia.
"Inalum must be fully committed to seriously resolving the negotiations and controlling 51 percent of Freeport divestment shares before June 30, 2018, so that the Freeport concentrate export permit does not need to be extended anymore," he said in Jakarta on Friday (16/3/2018).
According to Fahmy, the divestment of 51% Freeport shares divestment will bring about various potential risks both economic, as well as social and political risks.
"As long as Inalum can not immediately complete the negotiation process, then the ESDM Minister will forever be forced to extend the concentrate export permit to avoid the potential risks that arise," he added.
Fahmy also said that Inalum's legal position as a holding company is getting stronger after the Supreme Court (MA), which rejects the lawsuit of mining companies' holding rule, filed by the Coalition of Civil Society Rescue Society (BUMN).
The lawsuit is filed against Government Regulation No. 47 of 2017, which has eliminated the status of three SOEs, so it is considered to violate the Law on State-Owned Enterprises and the Law on State Finance.
However, the Supreme Court's verdict on March 6, 2018 on the material test confirms PP 47/2017 does not violate the provisions of the Law on State-Owned Enterprises and State Finance Law, so that it remains in accordance with the objectives of the 1945 Constitution Article 33 paragraphs 2 and 3.
"With the outcome of the Supreme Court's verdict, all parties, including the Civil Society Coalition, must accept the Supreme Court's decision, further supporting the establishment of a 'holding' SOE mine for the welfare of the people," he said.
The 'Holding' of SOE mines was established under the PP 47/2017 by appointing Inalum as the holding company of state-owned mining companies and members consisting of PT Aneka Tambang Tbk, PT Bukit Asam Tbk and PT Timah Tbk.
The objective of establishing 'holding' of the mine is to strengthen the financial structure, achieve efficiency, and business integration, and create value creation, so that mining SOEs can compete in the global market and comply with Article 33 of the 1945 Constitution.