National Press Day and Resolution for Indonesian Tourism
By : Sari Lenggogeni, Director Of The Center For Tourism Studies Of Andalas University And Aldo Bella Put | Friday, August 04 2017 - 22:00 IWST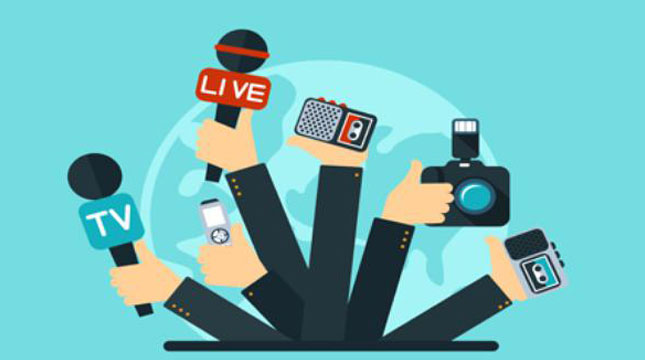 5166
INDUSTRY.co.id - Jakarta - West Sumatra will host the National Press Day (HPN) 2018. This event will certainly be good news, given the benefits and positive impacts that will result from the event that categorized the Meeting Incentive Conference and Exhibition (MICE). However, HPN is not just an ordinary MICE event, the side effects generated are not only assumed to bring in 6,000 domestic and international visitors, the impact on the hospitality industry, culinary, creative economy, and other indirect effects will also be lifted.
Let's take a look. HPN, with a media segment that is part of tourism stakeholder Academic-Business-Government-Community and Media (ABGCM), clearly has an important role, namely; "Media as drivers of behavior" (tourists, investors, government and society). Media as an external source of information for tourism stakeholders is a tool that has a big role in changing or creating perceptions, positive or negative, and can also act as an antidote to risk perception, and even be a contributor to risk perceptions that are drivers of tourism stakeholders' behavior.
From the results of research conducted Tourism Development Center Andalas University and Lenggogeni (2015, 2016, 2017); International tourists agreed to declare Indonesia an emergency waste, for example. The efforts of the city districts tourism office will not be enough just to eradicate the net conscious tourism for tourists, so this moment should be a major declaration in HPN that will be attended by President Jokowi later.
Related research reveals that, pro-enviromental behavior of domestic tourists become the main note that must be solved together. An Australian television media, recently exposed Kemenpar's effort to add new Bali, has received a negative response by Australian netizens. Indonesia is perceived as a dirty country; people's behavior is not pro environment, lack of clean water sanitation and others. This case is one of the real contemporary examples of media's role to a destination.
It is not as easy as turning the palm of the hand, but the role of the media creates a positive perception in moving the behavior of the public to be aware of the net tourism will be an important point in breaking the program and HPN activity.
Indeed there are many problems that lie in the middle of media relations and tourism. Apart from that, in my opinion, there are 4 goals that can be achieved on the 4 target stakeholders associated with HPN:
1. Media and Visitor

Media is one of the main drivers of the increase in the number of domestic tourists who pro-environment. In the context of increasing the number of visitors through branding efforts and media marketing communication strategy HPN-Through the national media, HPN is expected to stimulate the movement of wisnus in tourist destinations in Western Indonesia. These activities can be done with the exposure of destinations that can be categorized as mass tourism destination, such as urban destination. For the exposure of natural or heritage-based destinations, media exposure is balanced with the destination protection movement to avoid the destruction of destinations.
The government is required not only to focus on the number of visits, but to implement destination protection strategies to make the destination sustainable. Activities can lead to urban tourism competitions, sustainable tourism in natural and heritage destinations, and educational readers for special interest tours. The target is an increase in the number of wisnus movements with aspects of sustainability.

2. Media and Government
Media as a means of identifying problems in order to improve the regulation of tourism to increase foreign exchange. Through HPN, the above problems can be highlighted to build government awareness in identifying potential legal products that are oriented towards increasing foreign exchange and the environment.

For example, the regulation of destination protection needs to be sharpened, such as the adoption of Law No. 32 of 2009 on Environmental Protection and Management and Law No. 5 of 1990 on the conservation of Biological Natural Resources as well as regulation of destination protection other than those referring to the bad behavior of tourists (scale Individual), in order to raise awareness of the pro-environmental behavior of tourists, as well as the protection of destinations for cultural and economic sustainability-business. In addition, pro-economic regulatory policies such as taxes for vessels with double-acting accommodation functions also have urgency to the legal umbrella. Through Focus Group Discussion activities with central, provincial, local and K / L related government, these two issues also become interesting topics. Of course the final goal of this point is the identification of tourism law products in an effort to increase foreign exchange in the tourism sector and sustainability tourism.
3. Media and Industrial Investors
Media is a means of educating tourism investment and catalyst for conducive investment climate image. In an effort to attract tourism industry investors, HPN is expected to conduct activities that highlight the ease of doing business policy, security aspects and business continuity guarantee to investors. Other efforts can also be made to create awareness to the government in an effort to provide stimulant investment such as tax holiday, incentives and subsidies on the tourism industry. Activity can also lead to discussions of business forums and heads of regions, and the exposure of profiles and investments. The final target is, stimulate the number of investors of the tourism industry of Indonesia.
4. Media and Society:
Finally, the media are the main drivers of behavioral modifiers of society to be aware of the tourism environment. This is a joint task that can be fought through the HPN 2018. Changing the mindset and behavior of the domestic tourists to environmentally conscious is not an easy thing. But with the wide exposure and continuity of the media and if possible to give birth to a joint declaration led by President Jokowi on the day of the HPN peak. The main point, the media is an external source of information that plays a role in changing perceptions and behaviors. Therefore, through HPN 2017, there is a big expectation of Indonesian tourism in the future, especially in order to improve the competitiveness of Indonesian tourism.
Author: Sari Lenggogeni, Director of Center for Tourism Studies Andalas University & Expert Staff Pokja Pariwisata National Economic and Industrial Committee Republic of Indonesia