Waiting for Wimboh CS Breakthrough
By : Nandi Nanti | Sunday, August 06 2017 - 22:05 IWST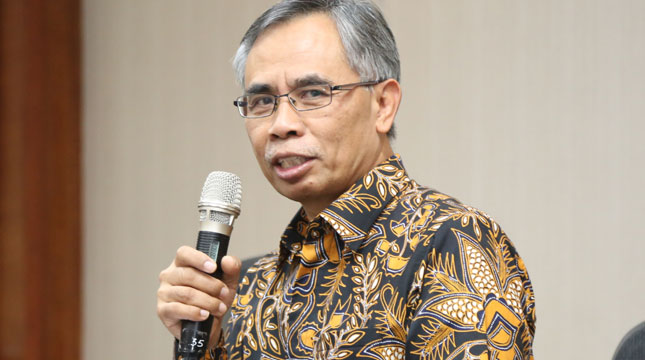 3666
INDUSTRY co.id - A million people pinned on seven Board of Commissioners of the Financial Services Authority for the period of 2017 - 2022.
Reasonable considering the strategic role of OJK as an institution that organizes an integrated regulatory and supervisory system towards the overall activities in the financial services sector covering the sectors of Banking, Capital Market sector, and the non-bank financial industry sector (IKNB).
To that end OJK is responsible for ensuring the stability of the financial system in Indonesia in its capacity as a holder of prudential micro policy control.
Related to the role of OJK certainly can not walk alone, but is required to maintain the harmonization of policies with other financial sector regulators such as Bank Indonesia and the Ministry of Finance.
Seeing the big role, of course OJK must be controlled by a qualified leader in the field of financial services. In addition it is tough and firm in performing the supervisory function.
We know too much intrigue, and the manipulative acts perpetrated by the elements are not responsible in the financial sector that ultimately harms the public at large.
We believe and believe the elected OJK Chairman, Wimboh Santoso and six other elected commissioners have fulfilled all these elements.
The long selection by defeating hundreds of other applicants who are interested in OJK's chair is guaranteed to meet all the skills and integrity requirements of the selected OJK Board of Commissioners. Happy working.
Nandi Nanti: Chairman of Siber Indonesia Media Union (SMSI) Jakarta Province