Increasingly, Manufacture Industry Tax Set Up To Rp103 Trillion
By : Ridwan And Aldi Firhand. A | Saturday, May 19 2018 - 22:17 IWST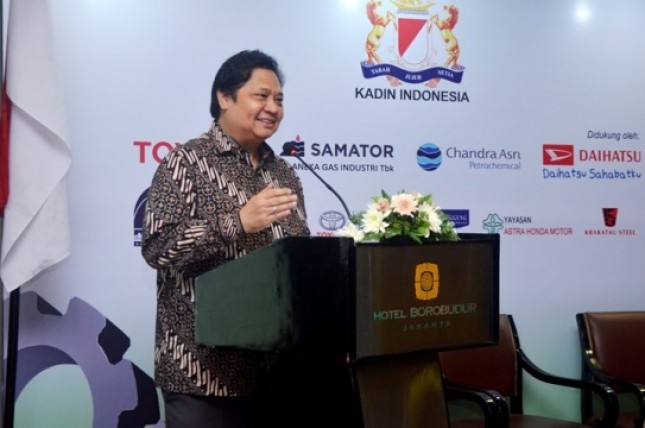 Menteri Perindustrian Airlangga Hartarto (Foto Dok Industry.co.id)
INDUSTRY.co.id - Jakarta, the processing industry still gives the largest contribution in tax revenue based on the main business sector in the period of January-April 2018.
The contribution of the manufacturing sector reached Rp103.07 trillion with double digit growth of 11.3 percent.
"The processing industry has a big share in contributing non-oil and gas taxes every year, so industry players have demonstrated their compliance with taxpayers," said Minister of Industry of Airlangga Hartarto in Jakarta, Saturday (19/5/2018).
The contribution of subsequent tax revenue, followed by the trade sector which reached Rp76, 41 trillion and mining Rp28, 51 trillion. In addition, donations from construction and real estate sectors amounted to Rp23 trillion, transportation and warehouse Rp14, 49 trillion, and agriculture Rp7, 47 trillion.
The growth in tax revenues from the manufacturing sector proves that there is an increase in manufacturing productivity.
This achievement is in line with data from the Central Bureau of Statistics (BPS) which shows that the large and medium manufacturing industries in the country appear to be stretching in the first quarter of 2018.
The manufacturing sector recorded an increase in production by 0.88 percent compared to quarter IV / 2017 (quarter to quarter / q-to-q) or grew 5.01 percent from quarter I-2017 (year on year / y-on-y).
In fact, the annual growth of large and medium manufacturing production in the first three months of this year was able to outperform growth in Q1 / 2016 by 4.13 percent (y-on-y) and I / 2017 quarter by 4.46 percent (y-on- y).
Large and medium manufacturing sectors experienced the highest growth in Q1 / 2018 compared to Q1 / 2017 (y-on-y), ie leather, leather goods and footwear industry by 18.87 percent, machinery industry up 18.48 percent, apparel industry up 17.05 percent, transportation equipment industry up 14.44 percent, and food industry rose 13.93 percent.
In the first quarter of this year, non-oil and gas processing industry still contributed the most with 17.95 percent to national GDP.
Meanwhile, the non-oil / gas processing industry grew 5.03 percent in the first quarter of 2018, up from the same period in 2017 of about 4.80 percent.
The highest growth sectors were machinery and equipment industries at 14.98 percent. Furthermore, the food and beverage industry occupies a growth rate of up to 12.70 percent.
"With the purchasing power of the people who continue to improve, the industry becomes more optimistic to ramp up production," said Minister of Industry.
In addition, growth is attributable to several other factors, such as an increase in purchasing managers index (PMI) and commodity price increases.
The manufacturing sector performs well above national GDP, among others basic metal industry 9.94 percent, textile and apparel industry 7.53 percent, and transportation equipment industry 6.33 percent.