ASDP Baubau Prepare 10 Ships For Eid
By : Dina Astria And Aldi Firhand | Tuesday, May 29 2018 - 21:01 IWST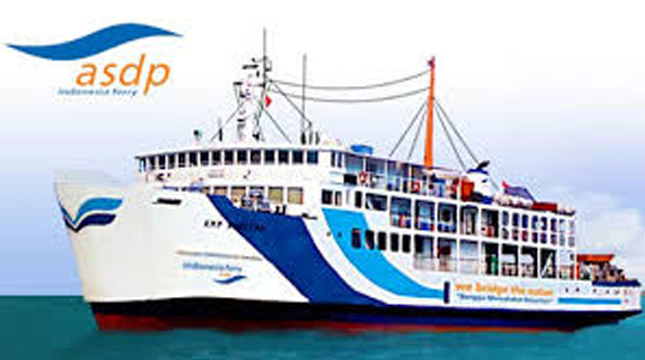 PT ASDP Indonesia Ferry (Persero) / http://www.bumn-swasta.web.id
INDUSTRY.co.id - Sulawesi - PT Lakes and Ferry River Transportation (ASDP) Indonesia Ferry Baubau Branch, Southeast Sulawesi is preparing 10 units of ships to serve Eid 1439 Hijri / 2018 transport.
Baubau Branch Genaral Manager Umar Imran B in Baubau said on Monday that 10 fleets prepared on 11 tracks in the Baubau branch area consisted of three commercial trajectories and eight pioneer tracks.
"The priority of our three commercial trajectory is the route Baubau-Waara (Buteng), Tampo (Muna) -Torobulu (Konsel), and Labuan (Butur), - Amolengo (Konsel)," he said.
He said, the ship that will be operated on the Tampo-Torobulu track will be added one unit so that three fleets will serve the route. And Baubau-Waara route there are two ship units.
Meanwhile, the vessel that will be operated on the Labuan-Amolengo track, he added, there is one unit of fleet but the vessel to be operated on that track will be replaced with a larger fleet.
"So the addition of one ship unit over Tampo-Torobulu shift from the Kendari-Langara track, and to fill the Kendari-Langara trajectory is replaced by KM Semumu, while the existing boats by Labuan-Amolengo will be transferred to the Kamaru (Buton) -Wanci (Wakatobi) , "he said. Nevertheless, Umar said, a number of other pioneering tracks remain the focus of his party's attention in serving Eid transport this year.
He also said, currently the passenger flow on all tracks are still normal conditions. In fact at the beginning of fasting a little down because of the possibility of society is still active.
"We anticipate the D-7 to D + 7 Eid because as in previous years the spike is very high. Only if we see the data of all passenger flow passages are not the same, as trajectory in Tampo-Torobulu and Labuan-Amolengi spikes occur in H-2 and H -3, "he said.
He also appealed that passengers and passengers who would travel on the forth and back and forth using the ferry crossing to be careful "We also hope that we can not approach the new H day of departure because usually there is density, but can utilize in the spare time to be able more loosely, "he said.
However, it is ready to serve Eid transportation by adding trips in case of passenger surge.