Kadin Indonesia and India Sign MoU in 4 Industry Sectors
By : Ridwan And Aldi Firhand. A | Wednesday, May 30 2018 - 20:58 IWST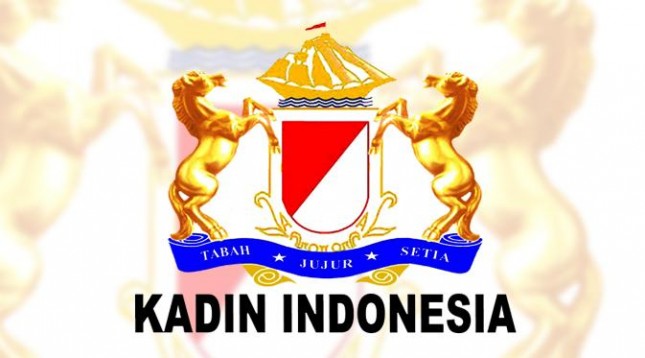 Kadin Indonesia
INDUSTRY.co.id - Jakarta, Chairman of the Indonesian Chamber of Commerce and Industry (Kadin) and Chairman of the Confederation Industry of India (CII) reported today to President Joko Widodo and Prime Minister Narendra Modi at the State Palace as the result of the CEO of Indonesia-India Forum conducted the day before on May 29 2018 at Hotel JW Marriot, Jakarta.
The CEO of this Forum is the second meeting after it was held in 2016 and as a follow up of the strategic partnership of both countries.
Chairman of Kadin Indonesia Rosan P. Roeslani said Kadin Indonesia and Kadin of India have agreed to focus on 4 sectors to improve business partnership from 6 previous sectors.
"Focus business cooperation agreed by Indonesian and Indian entrepreneurs in Forum CEO meeting is Manufacturing, Mining, Pharmaceutical, and Infrastructure" explained Rosan in Jakarta (30/5/2018).
He said, related to mining for example, India is the main export destination for coal. And with their increasing domestic industry needs, Indonesia's coal export portion can still be increased and India is also reluctant to invest in Indonesia for this sector.
As for pharmaceuticals, with high import tariffs, one way is to invest there.
"But the challenge is finding the right business partner. Therefore, this dialogue is very important to equate perceptions of the various challenges that still exist, "he added.
As is known, Indonesia is India's second largest coal exporter after Australia and its growth per year is quite high. In 2016 coal imports from Indonesia HS2701 (coal, briquette, ovoid and solid fuel made from coal), amounted to USD 3.3 billion rose to USD 4.7 billion by 2017 (International Trade Center, 2018).
As for pharmaceuticals, this product is subject to high import tariff of about 40% which result in our drugs are not competitive for sale there.
Thus the CEO of this Forum as the only institutionalized business forum has a very important role in improving the strategic economic relations of both countries.
In addition to generating recommendations in key sectors for business partnerships, the two countries' business organizations, KADIN Indonesia and Confederation of Indian Industry, also signed the MOU on the sidelines of the Forum's CEO to strengthen their relationship.
"The cooperation made by KADIN Indonesia and CII is very important for improving business relationships as well as complementing existing mechanisms such as Forum CEO and bilateral communications conducted by the governments of both countries. In addition, with a total target of 50:50 trade and investment of USD 50 billion by 2025, we must be able to maximize all existing frameworks, "said Shinta W. Kamdani as Vice Chairman of KADIN on International Relations.
In the signed MOU it is agreed that the two organizations that overshadow Indian and Indonesian businessmen will share information on economic issues, trade, specific sectors (Manufacturing, Infrastructure, Mining and Pharmaceuticals) and provide support for activities that can support business convenience for entrepreneurs from both countries.
Indonesia has significance for the Indian economy as it is their biggest trading partner in ASEAN, the destination of Indonesian palm oil exports, and the second largest coal importer for India.
For investment, India is also very important for Indonesia with a very significant increase in 2017, more than five times over the previous year from USD $ 55 million to 286.6 million. Based on BPS data, Indonesia-India's trade balance in 2016 amounted to USD 12.9 Billion with total exports USD 10.2 Billion and Imports USD 2.1 Billion.
In 2017 (YoY), Indonesia-India's trade balance increased by 28.7%, with total exports USD 14.08 billion and imports USD 4.05 billion. Indonesia and India's trade balance per January to March, decreased by 3.06% ie USD 4.46 Billion in 2017 to USD 4.33 Billion in 2018.
Close cooperation between the entrepreneurs of both countries is expected to encourage stronger strategic partnerships so as to achieve the 50:50 target by 2025.