Palestinians Disappointed With the Displacement of US Embassy
By : Herry Barus And Aldi Firhand. A | Friday, June 01 2018 - 19:20 IWST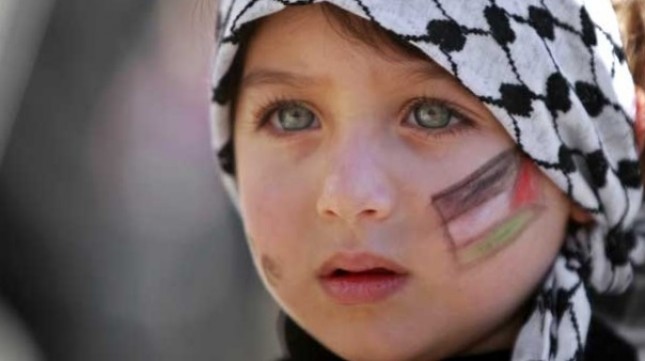 Anak Palestina
INDUSTRY.co.id - Jakarta - Palestinian Deputy Foreign Minister Taysir Jaradat said the Palestinians deplored the transfer of the US Embassy from Tel Aviv to Jerusalem.
"We consider this to be an ongoing rule but against the rule of the state, because Al-Quds (Jerusalem is the land and capital of Palestine, and also the world basically rejects it)," Taysir said through translator, Jakarta, Thursday (31 / 5/2018)

This was conveyed on the sidelines of the Senior Officials' Meeting of the Conference on Cooperation between the East Asian Countries for the Development of Palestine (Conference on Cooperation among the East Asian Countries for Development).
"We also basically said that we reject all our vigilantes for such action," said Taysir.
CEAPAD is an international conference for East Asian countries in order to discuss new ways of assistance and cooperation with the Palestinians to build their nation.
Earlier, in December 2017 US President Donald Trump announced his country recognizes Jerusalem as the capital of Israel, which sparked outrage of Arab allied US states and ignored the Palestinian voice that wants the eastern part of the city as their capital.
No other country has acknowledged Jerusalem as the capital of Israel and the Trump decision has led to a lack of harmony between the US and the EU over Middle East peace efforts.
In February 2018, Palestinian President Mahmoud Abbas said the United States had committed acts contrary to itself and contradicted its own commitments and violated international law and United Nations-related resolutions with its decision on Jerusalem.
"The (government) act of neglecting Jerusalem is the occupied Palestinian territories since 1967 and our capital city, which we want to make an open city for all three faiths of the heavens - Islam, Christianity and Judaism," he said.
The United States moved the embassy from Tel Aviv to Jerusalem on May 14, 2018, a move that sparked outrage among Palestinians, who regard the eastern region of the city as their capital.
President Donald Trump's decision undermines decades-old international consensus that the future of the disputed city should be negotiated between the two sides, but Israel hopes other countries will follow the steps of the United States. (Ant)