Bali International Airport International Flights Raises 1.9 Percent
By : Herry Barus And Aldi Firhand. A | Monday, July 09 2018 - 22:13 IWST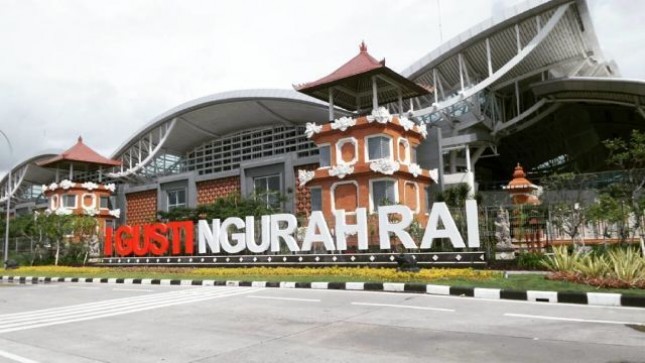 ngurah rai Airport
INDUSTRY.co.id - Denpasar- Bali Central Bureau of Statistics (BPS) noted that international flights from Ngurah Rai International Airport Bali reached 3,037 units during May 2018, or foreign flights increased 57 times (1.91 percent) compared to April 2018 (2,980 units).
"Similarly, the number of passengers transported increased by 21,858 people or 4.07 percent from 536,515 people in April 2018 to 558,373 people in May 2018," said Head of BPS Distribution Statistics Bali I Nyoman Gede Subadri in Denpasar, Sunday (8/7 / 2018)
He said that passengers who were transported abroad were mostly foreign tourists after enjoying a holiday in the resort destination of the Island of the Gods.
Bali during May 2018 received tourist arrivals of 528,512 people, up by 2.27 percent compared with April 2018 (m-to-m).
While the visit of foreign tourists compared with the month of May 2017 (y-on-y) increased by 8 percent.
The departure of the aircraft abroad also carrying luggage and international air transport increased 1.16 percent from 8.31 million tons in April 2018 to 8.41 million tons in May 2018.
I Nyoman Gede Subadri as quoted by Antara added that the ten countries that became the main destination of departure from Bali plane include Australia, China, Malaysia, Singapore, Hong Kong, Thailand, Philippines, Japan, Qatar and Timor Leste.
The departure of the aircraft was compared with the previous month (m-to-m), eight of which increased 7.76 percent and on Y-On-Y departures of Philippine destinations increased hundreds of percent. It was thanks to the opening of new flight route Denpasar-Manila since January 2018.
This has led to a surge in flight numbers to the Philippines from month to month since the beginning of 2018. This is in contrast to the eight main destination destinations for m-to-m flights departing Malaysia by 6.29 percent and Timor Leste also slipping 4.35 percent.
For the departure of aircraft to the destination of the other three countries experienced the largest decrease to Timor Leste 9.14 percent. When compared to the same month the previous year the departure of passengers the Philippines goal increased hundreds of percent.
I Nyoman Gede Subadri explained that the plane departing Australia's destination during May was 680 times carrying 112,395 people, following China 530 times (92,507 passengers), Malaysia 462 times (74,590 passengers), Singapore 528 times (91,405 passengers), Hong Kong 125 times (30,669 passengers), Thailand 116 times (20,525 passengers) and Philippines 94 times (13,312 passengers).
In addition, the plane also departed for Japan 93 times carrying 18,636 passengers), Qatar 93 times (28,238 passengers), Timor Leste 66 times (6,331 passengers) and to other countries 250 times carrying 63,445 passengers globally, said I Nyoman Gede Subadri.