End of Second Quarter 2018, MKNT Recorded Net Sales of IDR 2.88 Trillion
By : Hariyanto And Aldi Firhand. A | Tuesday, August 07 2018 - 19:25 IWST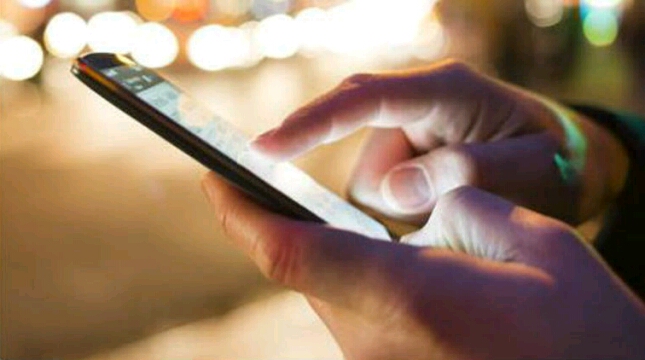 Ilustrasi smartphone (ist)
INDUSTRY.co.id - Jakarta - Digital telecommunication company PT Mitra Komunikasi Nusantara Tbk. (MKNT) has issued the second quarter interim financial report (Q2) in 2018. There are several achievements recorded by companies engaged in the pulse distribution business for the Sumatra, Java and Bali clusters.
One of them is the movement of net sales which reached Rp 2.88 trillion. This number increased compared to the previous year (yoy) which was recorded at Rp 2.85 trillion. This increase was the impact of the Company's efforts which actively encouraged expansion into the region so that the operating expenses were slightly affected, but was able to boost the credit sales figures.
In addition, the increase in MKNT's net sales was mainly due to an increase in sales of refill pulses which increased by Rp 141 M compared to the same period last year.
In general, the Company's financial condition continues to grow and continue to grow, as seen from the total assets of MKNT which reached Rp 1.1 T or an increase of 13.8% compared to the total assets of MKNT as of 31 December 2017 which was recorded at Rp 968.1 M.
As the main distributor of Telkomsel's telecommunications products serving three provinces with densely populated areas, MKNT sees its own challenges in its business of distributing products to be evenly distributed in every city. According to MKNT President Director Jefri Junaedi there are still many cities in areas that have not been fully reached by MKNT services.
"As of July 2018, we have at least 175 thousand retailers serving 79 Telkomsel Distribution outlets spread across 16 clusters in Java, Bali and Sumatra. This amount does not include major outlets such as GraPari and the Authorized Dealer branch in the region. We continue to strive for MKNT assets in the region to grow as well as possible to help optimize the distribution of telecommunications products that are always crowded with demand, "said Jefri.
Infrastructure development to expand the internet network in the region by telecommunications operators also has an impact on high consumer demand for credit products and internet packages. As the official distributor of one of the leading telecommunications providers in Indonesia, MKNT is required to be able to meet customer demand and ensure that the product stock in each branch is always fulfilled.
Until now, MKNT distributed its products to 74 branch offices with a total of 31 GraPari and 43 Mobile Gallery units in Indonesia. This amount is believed by the Company to be one of the advantages of the MKNT network in the region. "The existence of branch offices in this area is part of our commitment to continue to provide quality services for MKNT consumers, especially in the regions," Jefri added.
Based on its business segment, MKNT's sales are still supported by top-up credit which contributes to more than 95% net profit. In order to maintain trust in consumers and their stakeholders, internal management has also begun to adopt a digital ecosystem that is believed to be able to precisely measure product uptake in each cluster.
"This is useful for us to allocate products to retailers with the right number of targets. "The transition to a digital ecosystem within our company is believed to be able to encourage a more focused and efficient distribution process for the market," Jefri concluded.