The Indonesian Manufacturing Industry Becomes the Soft Target of Taiwan Investment
By : Ridwan And Aldi Firhand. A | Thursday, August 09 2018 - 22:54 IWST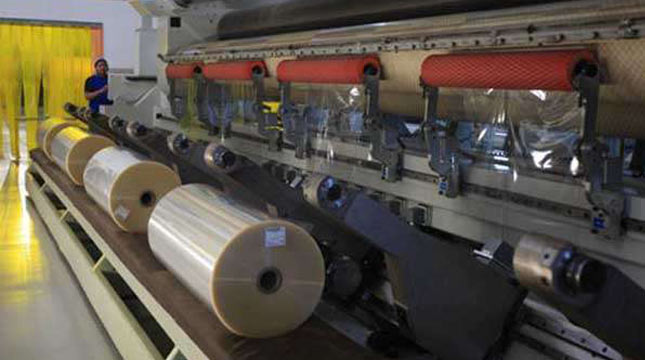 Plastic Manufacture
INDUSTRY.co.id - Jakarta, Taiwan is increasingly serious about exploring opportunities for cooperation with Indonesia in the manufacturing sector to strengthen the economy of the two countries.
The manufacturing sector has the potential to be collaborated, including the shipping industry, metal processing, ICT & Smart City and food technology.
"If we look at the trade balance, Indonesia has a surplus against Taiwan. However, there is still a great opportunity to improve our trade balance by optimizing industrial resources so that they can complement one another, "said Director General of International Access and Industrial Access (KPAII), I Gusti Putu Suryawirawan, in Jakarta, Thursday (08/08/2018) .
In 2017, the total trade between the two countries reached USD 7.4 billion and Taiwan ranked 11th as a global import and export trade partner of Indonesia.
Meanwhile, Indonesia's direct investment in Taiwan amounted to USD32.2 billion. Meanwhile, Taiwan's direct investment in Indonesia is around USD 397 million, making Taiwan the 14th largest investor in Indonesia.
Putu said, Taiwanese industry players are encouraged to continue to increase their investment while partnering with entrepreneurs in Indonesia so that Indonesia is expected to become a production base for both domestic and international markets.
The availability of an integrated industrial area, including those outside Java, is a major investment potential for Taiwan. When viewed from the potential of the manufacturing sector with the characteristics of industrial estates, for example shipping companies have the opportunity to invest in the JIIPE Gresik industrial area or in Tenggamus.
Meanwhile, food processing and biotechnology producers can operate in the Kendal industrial area, Batamindo or Sei Mangkei.
"Furthermore, we also invite Taiwanese companies in Indonesia to actively participate in creating the Making Indonesia 4.0 roadmap in an effort to enter the digital economy era," he said.