Entikong Border Infrastructure Development Increases Economic Movements
By : Hariyanto And Aldi Firhand. A | Sunday, August 19 2018 - 23:18 IWST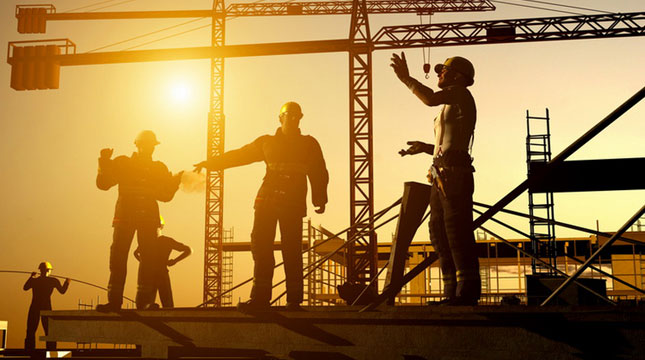 Illustration of Infrastructure Development (Ist)
INDUSTRY.co.id - Entikong - Ministry of Public Works and Public Housing (PUPR) has completed the construction of phase one of the 7th National Cross-border Post (PLBN). At present, the Ministry of Public Works and Public Housing is completing the second phase of development of the development of the Core Sub Zone and Supporting the National Budget.
The development of the border area by the Ministry of Public Works and Public Housing is not only cross border posts, but also parallel border roads, access roads to cross border posts and development of residential infrastructure in border areas such as construction of environmental roads, drainage, waste management, drinking water and others.
"PLBN development is not only an entry gate but is an embryo of regional economic growth centers that can improve the welfare of border communities," said PUPR Minister Basuki Hadimuljono some time ago.
To improve the connectivity of the access road to the Entikong National Budget, the Ministry of Public Works is currently completing widening and repairing the road along 42 km from the Batas Serawak-Entikong-Balai Karangan-Kembayan.
Road widening is carried out from 6 meters to 7.5 meters in accordance with national road standards. Progress to date of 40.70 km has been paved.
Meanwhile, out of a total of 42 km, along the 4.8 km, additional roads will be made into 4 lanes from the direction of the PLBN. Of that amount, 3.10 kilometers of land has been worked on and 2.35 km has been paved.
The total road widening contract was IDR 449 billion with the contractor PT. Wijaya Karya-Istaka Karya-Daya Mulia Turangga (KSO). Work that began in 2015 is targeted for completion by the end of 2018.
In addition, settlement infrastructure was also developed in the Entikong area, especially the Drinking Water Supply System (SPAM) of 90 liters / second, among others, to serve 2,850 House Connections. Procurement and installation of communal septictank capacity of 38 units to increase sanitation services.