Ministry of Manpower Sends Sacrificial Animals for Lombok Community
By : Ridwan And Aldo Bella Putra | Wednesday, August 22 2018 - 21:00 IWST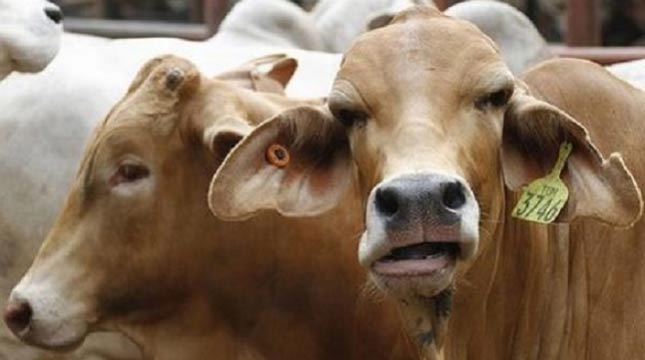 Ilustrasi Sapi
INDUSTRY.co.id - Jakarta, the Ministry of Manpower continues to channel donations and assistance to the people of Lombok, West Nusa Tenggara who were victims of the earthquake.
On this Iduladha 1439 H holiday, the Ministry of Manpower also shared by giving sacrificial animals at several disaster locations in North Lombok and East Lombok.
These sacrificial animals were the result of fundraising and donations from the Ministry of Manpower and the general public some time ago.
"This Iduladha celebration is a moment of sharing with others. Sacrifice teaches social piety because personal piety alone is not enough without social piety," said Manpower Minister M. Hanif Dhakiri in Jakarta on Wednesday (08/22/2018).
Minister of Manpower Hanif said that the handover of sacrificial animals in several disaster locations was expected to ease our brothers who were being hit by the earthquake in Lombok and its surroundings.
In addition to opening a post for the Ministry of Manpower for the Earthquake Care in Lombok, the Ministry of Manpower has also established public kitchen assistance, health service posts, and distribution of donations directly to the community.
The Ministry of Manpower also handed over sacrificial animals consisting of 7 cows and 5 goats for the people of Lombok who were being hit by an earthquake.
The handover of sacrificial animals was carried out by the Secretary General of the Ministry of Manpower and Transmigration Hery Sudarmanto and the Director General of Binalattas of the Ministry of Manpower Bambang Satrio Lelono while representing the working visit of Minister of Labor M. Hanif Dhakiri to Lombok last week.