Increased Use of Online Shopping Apps During the Pandemic COVID-19
By : Wira Wijaya Gea | Saturday, June 27 2020 - 16:42 IWST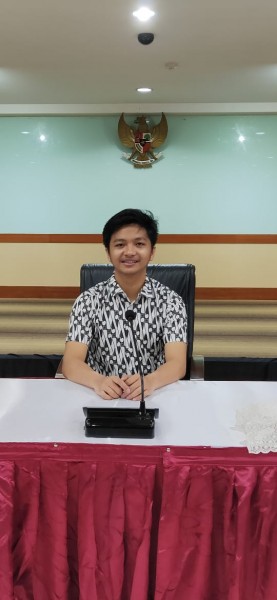 Wira Wijaya Gea
INDUSTRY.co.id - Large-scale Social Restrictions (in Indonesia know as Pembatasan Sosial Berskala Besar or PSBB) in several regions of Indonesia are the effects of the COVID-19 pandemic. People inevitably have to limit the space and activities that can cause the spread of the Coronavirus. This seems to have a significant impact on increasing the use of the internet during the PSBB period. Reporting from statistical data released by Telkom, PT Telkom's VP Corporate Communication Arif Prabowo said traffic increased 15% compared to average traffic. This shows how important the role of the internet as a tool used by the community during the COVID-19 pandemic in carrying out various activities.
During the PSBB period, many people used the internet as a means of supporting communication by using various applications. Moreover, amid the WFH (work from home) system mandated by the government, many agencies require personnel to hold meetings using several online applications. It also influences people's shopping behavior, especially on the behavior of using online shopping applications. DailySocial and Populix released the results of a survey that said 52% of our people use the internet to do shopping during the pandemic. The results of the McKinsey and Company research also revealed that 30% of Indonesians spending on basic needs online had increased. These indicate that the number of people who depend on the internet for shopping activities is quite high. During the pandemic, the use of the internet to carry out online banking activities increased.
The first cause of this change occurred was due to the concept of PSBB and WFH which resulted in the community not being free to leave the house. Many people are looking for practical and easy ways to buy their various needs without leaving home by accessing e-commerce applications. DailySocial and Populix revealed the most widely accessed e-commerce applications include Shopee (85%), Tokopedia (66%), Lazada (49%), Bukalapak (41%), JD.id (27%), Blibli (27) %), and others (2%). The second cause is due to public awareness about the dangers of COVID-19. With various information about this virus and also statistical data that shows the number of cases that occur, people are reluctant to leave the house for a long time. So, instead of going outside to shop with various risks of transmission of the unseen Coronavirus, people prefer shopping from home.