Technology and Behaviours when Pandemics
By : Welly Manurung | Thursday, July 30 2020 - 16:40 IWST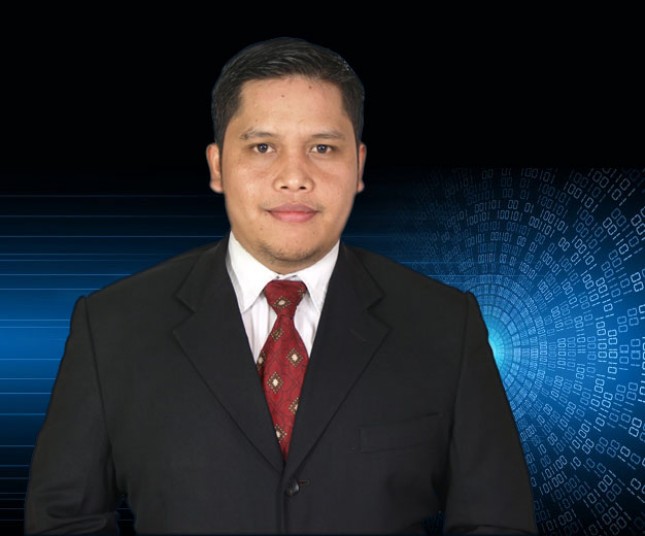 Welly Manurung (MM-Tech - President University)
INDUSTRY.co.id - Pandemic has changed the way of life and social behavior of humankind many times. Corona virus, SARS, H1N1, Ebola, and many more have shown their teeth in the past until now we have experienced the Corvid-19 era, but through each outbreak we have learned many new ways to combat and manage potentially unpredictable diseases. many people. Technology cannot prevent a pandemic from occurring; However, this can help prevent the spread, educate, warn, and empower those on the ground to find out about the situation, and actually reduce its impact. Today, with converging technologies such as cellular, cloud, analytic, robotics, Artificial Intelligence / Machine Learning, Internet of Things, 4G / 5G, and high-speed internet, it has been possible to test several innovative approaches to pandemic response.
New customer Behaviours
On an individual level, the pandemic is likely to cause two opposing social behaviors. For a large section of the population, COVID-19 provides an ideal opportunity to re-evaluate their current lifestyle choices, make adjustments and reset their lives. You only have to take a look at the number of people who have used their newfound time to exercise, start a new skill or make a career transition. For instance, sales of Peloton bikes have jumped nearly 66% and LinkedIn has reported a 3x increase in time spent learning.
Some of the key challenges that these emerging technologies address when facing pandemic era:
- To prevent people from getting infected or passing on the infection. Technologies like remote health monitoring, autonomous disinfection, and contactless temperature guns help slow down the spread of the infection.
- To provide additional support for highly vulnerable groups of society. Virtual doctor visits, chatbots, and online patient engagement tools, along with remote diagnostic solutions, helps reduce the number of people required to visit a hospital.
- To maintain public safety, and public health in general, during an outbreak. Support tools and mobile applications for healthcare workers, using drones to deliver medical supplies, and specialized isolation units help prevent frontline workers from catching the infection.
- To prevent avoidable community transmission of the coronavirus. Shared streaming services, remote work, along with loneliness, stress, and anxiety management, enable individuals and health workers to manage their mental and physical health during a lockdown.
Contact-less movement and deliveries through autonomous vehicles, drones and robots
Self-driving cars, drones, robots can all help at a time when the need is to avoid human contact. Autonomous vehicles can be used to transport affected people to and from healthcare facilities with ease, without risking the lives of healthy people. Robots can be used for delivering grocery, cooking means, sterilizing hospitals and patrolling the streets. Drones can be used for food deliveries, tracking population, carrying test kits and medicines to quarantine locations, thermal imaging to identify infected people, spraying disinfectant, and more. Many new areas and use cases are coming up where drones, robots and autonomous vehicles are being used.
Increasing traceability and transparency by sharing data
During a pandemic, clear messaging to the populace is critical to make sure they are informed and reminded to use appropriate precautions. Several groups are using the trending technologies like mobile, AI, ML and more, to provide visibility on the outbreak:
- Microsoft Bing launched an interactive COVID-19 map to provide widespread disease news.
- Sixfold has published a free live map of border crossing times for trucks to enable all of Europe's supply chains to understand expected delays in receiving shipments.
- Social platform like TikTok has partnered with WHO on COVID-19 to help keep their users knowledgeable with correct, timely facts, along with a live stream from the WHO where users will be able to ask questions and seek answers.
- Taiwan CDC central epidemic command centre (CECC) is combining health data with the travel data, to build a monitoring system and provide real-time alerts. For example, sending automatic alerts during clinical visits if they have travelled to the infected vicinity.
- In India, telecom operators like Jio, BSNL, Airtel, and more, are using the caller tunes to spread awareness about the pandemic.
Tracking people with facial recognition and big data
In case of pandemic management, big data analytics can help in quickly identifying infected individuals, connect with them, track who they have come in contact with, and so on.
Facial recognition technologies along with data can accurately identify people even if they are masked. Such technologies can help in monitoring movement and tracking of people who are quarantined. It can also help in keeping a tab on people and ascertaining whether or not they have been in contact with an infected person. CCTV cameras along with facial recognition technologies can help in identifying infected people who break the rules and step out despite being quarantined.
The phenomenon of changing human habits in meeting their needs together in preventing contracting the Corvid-19 technology plays a large role in helping people as the BBC points out, an estimated 200 million people will lose their jobs due to COVID-19. And the financial burden often falls on the most vulnerable in society. Digitization and pandemics have accelerated changes to jobs available to humans. How to mitigate the impact on the larger workforce and the most vulnerable is the issue across all industries and countries that deserves not only attention but also a timely and human-centred solution.