TikTok: Where Creation Become Advertising
By : Susvita Dwi Rani | Thursday, July 30 2020 - 17:20 IWST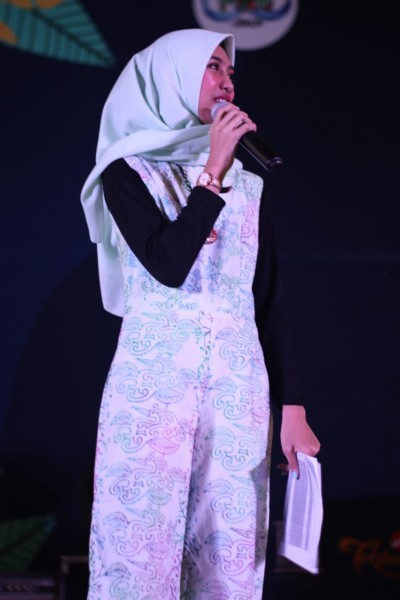 Susvita Dwi Rani
INDUSTRY.co.id - Launched in January 2018, TikTok has become the most downloaded free iOS app over the first half of 2018 followed by Google play in October 2018. According to Sensor Tower Store Intelligent, in just a few years of existence, TikTok app beat the other short-video and lip-sync app such as Musical.ly and Vine with more than 2 billion times downloaded globally.
The culture of social media is becoming a platform that can make people experience FOMO "fear of missing out" and lead them to join the hype and be part of it. Thus, TikTok encourages and attract users to engage with other people in their most creative way by uploading a fun, trendy, and appealing videos using their own imaginary based on their own version and interests.
Along with the industrial growth, almost all of the industries utilize social media platform to create visual creative content as one of their marketing strategy. By that, On June 25th 2020, the social media company announced "TikTok for Business". they offer all the business owners especially for Gen-Z users to use this platform as their tools to be creative storytellers and personally engage with the community.
Generation Z are true digital natives. They tend to get involved and contribute immersive experience. They also determine things based on uniqueness with realistic and radically inclusive to unveiling the truth behind products.Recently, Brands can also encourage hashtag challenges on TikTok. These hashtags can make small business owner to participate and broader their promotion. By sharing videos of themselves using or interact with the products, it will likely to get a high-buy in. Here are the most updated hashtags that is trending on TikTok recently: #supportsmallbusiness and #smallbusinesscheck.
TikTok also create a tagline "Don't make Ads, make TikToks". This tagline is really suitable with the Generation Z behavior that all anchored in one element: this generation's search for truth. They value individual expression and avoid labels. For brands, this opens an entirely new window of opportunity to create content that speaks to people. Unlike the other social media platforms like Instagram and twitter, TikTok is still quite pure and based on authenticity and self-expression.