How Sharp is Your Saw
By : Sugeng | Thursday, July 30 2020 - 18:45 IWST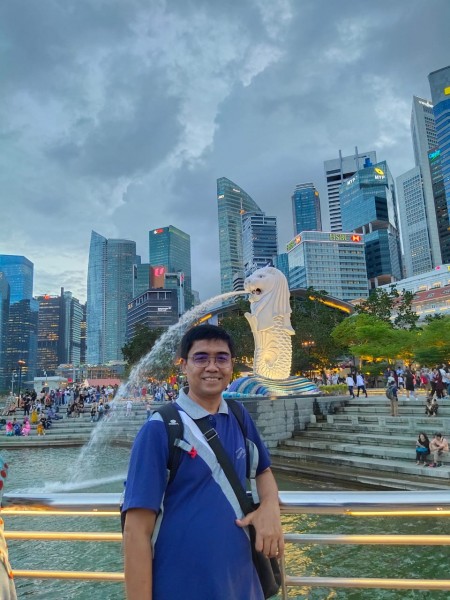 Sugeng - President University Majoring Magister Managemnet in Technology
INDUSTRY.co.id - Habit no 7 in Steve Covey's book (The 7 Habits of Highly Effective People) is "Sharpening the Saw." Covey uses the analogy of a Woodcutter who is sawing for several days straight and is becoming less and less productive. Because of the blunt saws, the wood cutting process takes a long time. Even cutting wood can fail. The solution to this problem, the saw must be sawed regularly.
"Give me 6 hours to chop down a tree, and I will spend the first 4 hours in sharpening the axe" (Abraham Lincoln).
Sharpen the saw and Productivity.
In Production and Operations Management, we often hear the term "Productivity" to measure the efficiency of a person, machine, factory or system in converting the Input into the desired Output. What is meant by INPUT in this productivity can be in the form of resources used such as capital, labor, materials and energy while OUTPUT can be in the form of number of product units or revenue generated.
Labor / personnel are factors that directly affect the productivity of an organization / factory. Individuals or workers who work must have skills and qualified ability to be able to do the job quickly and accurately. Also every individual must be well motivated, financially motivated and non-financial motivated. Job security, opportunities to give advice or opinions and opportunities to be promoted also directly affect the work productivity of an organization.
We must improve our capabilities so we can adapt to all kind of changes and become productive people.
How can we improve our capabilities?
There are many ways to improve our capability to maintain productivity. Educate yourself (study, read, listen to audio programs, attend a seminar / webinar), learn a new skill, join a club / community, write in your journal, have an in-depth conversation with someone, set some new goals or review / update your old goals etc.
Whatever your age, you must always be eager to learn more. We must improve our abilities to be optimal in working anywhere.
In my opinion, I never retired at work until Allah SWT determined my age. Whenever and wherever we must continue to work that is useful for ourselves, family, also society, nation and country.
President University is the right choice for my Masters. The lecturers are qualified and have experience in running business. Here, we learn Global Operations and Technology based on Innovation, Entrepreneurship & Leadership, Marketing & Product Development, Financial Engineering and Technology Industry Analysis. President University also works closely with MACQUARIE UNIVERSITY, Sydney, Australia. Each student is required to attend online courses until graduate and get an E-Certificate.
What are you waiting for ? Let's increase your ability so our saw will always sharp. We can continue to innovate and rise our productivity.