Gold Investment In Pandemic Situations
By : Sehat Ohorella | Thursday, July 30 2020 - 19:15 IWST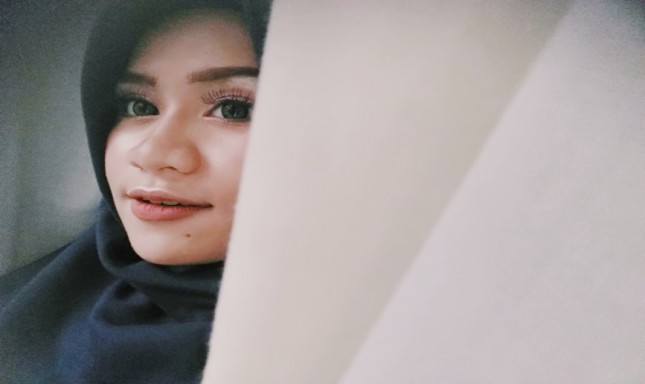 Sehat Ohorella (Student of Master Business Administration in Technology, President University)
INDUSTRY.co.id - During this pandemic, many changes were happening quickly in all fields. The economy in Indonesia has suffered paralysis because many businesses and companies have collapsed. The Primary needs price have also risen so that people need a lot of money to fullfil their needs. This changing needs our dexterity and creativity to be able to manage money as well as possible. Now, we are in digital world space where payments have already been made through e-money and gadgets are functioned for shopping and activating payments. Then a paradigm shift occurs that young people have begun understand investment which used in the future. For example, buying a house, vehicle, and others in purpose for not depending to the parents anymore. We have to prepare our future from now because investment is related to the future. So, the right time to make an investment starts from now depends on your capacity and Gold investment is one of the right choices for millennial and parents. Why do we choose gold? What are the benefits of investing gold? Here are the explanation.
The value of gold is resistant towards inflation. As we know, deflation will happen each year, but not to gold. There is no history from year to year the value of gold goes down, it always goes up and this is what is called that gold is resistant to the inflation. The first advantage of this gold investment is because this gold is small, simple and practical that means it is exist but does not look. So, different case when we bring lots of money that will be seen by others people. Secondly, purchasing gold is easy, you can use the PDS (Pegadaian Digital Service) application that you can download on the Playstore or Appstore. Thirdly, gold can be deposited or deposited in a pawnshop through the Save Deposit Box (SDB) facility. Fourthly, when we need funds, this gold can be mortgaged or sold at a pawnshop. This pawnshop gold investment is here to help the community in planning for a better future and for the welfare of the community. This Emasi investment can be done in all pawnshop outlets and also used on the Digital Pawnshop Service Application (PDS) in making purchases, sales and pawning it. Administrative costs as well as management costs for this gold investment are very cheap and the Pawnshop Digital Service (PDS) application will be updated everytime. So, the people who do gold investments surely get a savings book that is the same as other savings books. And with this application it is very easy for us to make investments in this pandemic period where we are limited in interacting directly with others. How to open a gold savings in a pawnshop:
1. Download the Digital Pegadaian Service (PDS) Application
2. Determine where we will get transaction (pawnshop maps are available for you to choose)
3. Make payments via ATM or Mobile Banking (account management payment of Rp. 30,000, administration fee of Rp.10,000, the value of gold to be invested in value of 0.01 grams so, more or less we only spend money worth Rp.56,000 that can already do Gold savings transactions in the Pegadaian Digital Service (PDS) application. Its features are suitable for young people or called millennial. Gold investment in the pawnshop not only for people who have a stable income, but it is because the principle of saving gold in this pawnshop is a graduating which means buying gold bit by bit. Buying gold means the balance that will be listed in our savings book later is in a gram and balance where saving depends on the ability that we can pay, do it continue every month and if we aware, even a dime can be gold in a pawnshop.