Behind The Change Of Millenial Behavior As An Investor In The Covid-19 Pandemic Era. Profit Or Loss Become Investors?
By : Hiqmatus Sholichah | Thursday, July 30 2020 - 20:20 IWST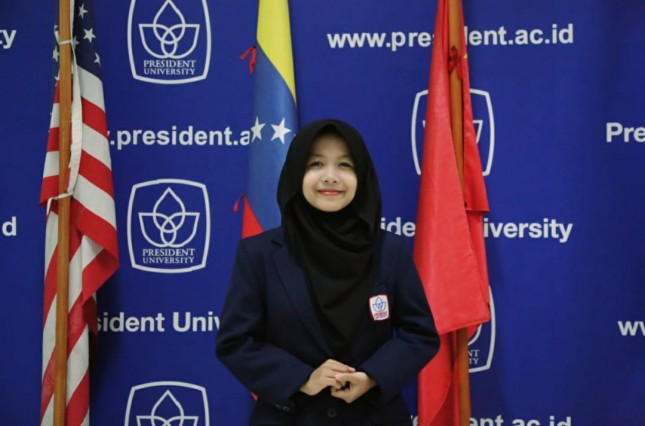 Hiqmatus Sholichah (Student of Master Business Administration in Technology, President University)
INDUSTRY.co.id - Behind the various temptations caused by the Corona virus pandemic or it is simple as Covid-19 pandemic, it turns out there is wisdom behind it. The society is becoming increasingly aware of the importance of investment. This was stated by the President Director of PT Indo Premier Sekuritas, Moleonoto who said that in the Corona pandemic era, the interest of the society to become capital market investors was higher. This reality can be seen from the increasing number of participants at each seminar on capital market investment through virtual. "Suddenly a lot of society interest wanted to participate in our education program about investment, mutual fund shares and so on. We saw a sudden change in behavior and increased interest" Moleonoto said in a webinar on Wednesday (13/6/2020).
Increased people interest in investing in the capital market during the pandemic is due to the large number of people who are aware of the importance of investment when a crisis occurs and their income is reduced so that people try to find other income through investment in the capital market. Not only that, with the large number of WFH (Working From Home), people are starting to realize that there might be work being interrupted, their business is being disrupted, thus raising awareness of investments that can be done anytime and anywhere only through mobile phones. However, in this pandemic era that makes the price of index decrease, it makes an opportunity for people to buy it, because people can sell it when the index price rises and it will profitable for them as stated by the Director of Indonesian Stock Exchange Development, Hasan Fawzi on the live broadcast of the official Instagram account Indonesia Stock Exchange (IDX).
Hasan added, since the corona virus outbreak was first announced in Indonesia last March, the amount of investor growth that month was able to exceed the achievements in January and February. Recorded until March, investor growth was recorded at 8% and based on the demographics the growth of new investors aged 18-25 years or commonly called millennial generation, is faster than other age investors. Based on Indonesia Stock Exchange data, the millennial investor has grown in the last three to four years, since 2016 there were around 60 thousand investors, currently 280 thousand millennial generation investors, the addition of which is about four times greater than before. This happens because the behavior of consumers or investors changes during a pandemic where those who previously had an indifferent attitude to investment, but now are more aware of the importance of investing which is considered to provide benefits to support income in a pandemic era that is declining than usual.