Road Map Strategy of Corporate Training Market During the COVID-19 Pandemic
By : Danang Cahyo Saputro | Thursday, July 30 2020 - 20:42 IWST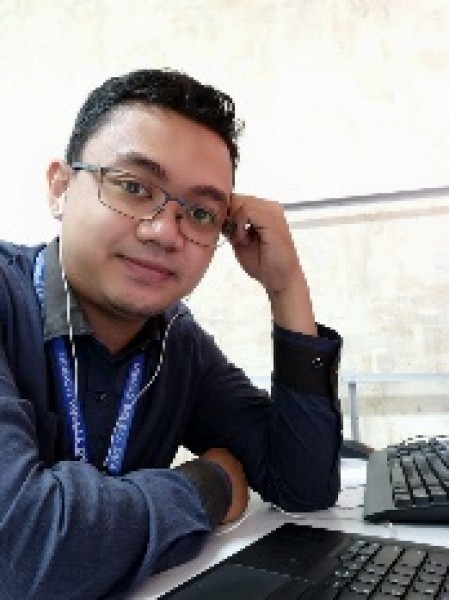 Danang Cahyo Saputro
INDUSTRY.co.id - We are experiencing unprecedented change due to the COVID-19 pandemic. The economic impact from this global health crisis remains to be seen, but it's clear that the buying behaviors of corporate L&D functions have shifted dramatically in the past few weeks. On TrainingIndustry.com, we've seen changes in the content and solutions attracting the most attention from our audience, which provides a glimpse into the challenges training professionals are currently experiencing and how we can connect them with the resources they need to minimize business disruption during this turbulent time.This article will share our observations on the information and solutions that training professionals are currently seeking and research-based recommendations on how training companies can meet their needs.
Searching for Solutions
American Training Industry has seen an 8.6% increase in web traffic over the past few weeks, with an 8,135% increase in topics related to remote learning, virtual instructor-led training (VILT), and leading through adversity and change. Additionally, articles focused on the advantages of eLearning have seen an 88% increase in traffic.
We've seen an elevated interest in virtual training through an increase in registrations and attendance for webinars, virtual conferences and podcasts event.With this migration to the virtual classroom, visitors from each training company website are searching for tactics to improve their virtual presentation skills. Engaging a virtual audience is quite different than presenting in-person and facilitators need to quickly upskill before they go live.
Employee well-being has become a key focus area for many L&D professionals. Encouraging and supporting employees through this time is almost more important than productivity. L&D company must be understand with their customer, as many people are juggling child care and other caregiving and work responsibilities simultaneously. Learning leaders are searching for ways to motivate and engage their workforce to boost morale and reduce anxiety and stress.
Compliance has taken center stage during this pandemic. Organizations are being inundated with new policies and procedures on a daily basis. Learning leaders are challenged with how to quickly train employees on the proper use of personal protective equipment (PPE) and comply with new recommendations from the Center for Disease Control and Prevention.
Aligning Training Delivery with Learner Preferences
While instructor-led training is the preferred delivery method for many learners, virtual instructor-led training (VILT), eLearning and videos are ranked in the top five preferred modalities for all training topics, according to the "What Learners Want" research conducted by Training Industry.
The research also shows that offering learners training in multiple formats improves the overall success of the training, including enabling greater work clarity and job satisfaction. When training programs use multiple modalities, they're more likely to meet learners' preferences, which is the largest driver of training effectiveness. Most companies already have multiple learning technologies in place, according to our research, with 89% currently using three or more types of solutions (see Figure 2).
Areas of Training Investment
In 2019, many companies already had plans to increase investments in learning technology solutions (see Figure 3). Specifically, over 20% of companies planned to increase their investments in learning management systems (LMSs), eLearning (e.g., Skillsoft, Udemy, Coursera, and Pluralsight learning libraries), digital content solutions (e.g., e-readers, materials delivery systems), social/collaboration tools (e.g., social media, Web 2.0, wikis, blogs, communities of practice), and delivery platforms (e.g., WebEx, Citrix, etc.).
Companies that may have deferred their intended investment in learning technologies or are now needing to add additional technologies to meet their demand are entering the market ready to buy. Prior to the pandemic, upward of two-thirds of companies agreed that they were ready to introduce new training technologies when it comes to the hardware, software, internal expertise and resources needed to do so (see Figure 4). This research bodes well for the investments that companies made or are planning to make in learning technology solutions.
There are additional opportunities emerging in the training market, specifically around remote leadership. When it comes to impacting employee performance, on-the-job training and on-the-job coaching prove most effective, according to our learner preferences research.
Moving Forward
Training professionals need guidance and support to overcome their current challenges, which requires insights and solutions from training suppliers. Training companies have long been the key innovators in the training space through the development of new products and tools. It's this innovative spirit that's necessary in times of disruption.
Here are few considerations for training suppliers to maintain an innovative presence in today's market:
Don't disappear. Every business, regardless of industry, has had to quickly find its bearings. The amount of disruption that has taken place is unprecedented, and we may never see anything of this magnitude again in our lifetime. While your business may still be operating in a fog of uncertainty, you must maintain a voice and presence in the market. Continue to publish content, remain visible on social media and hold meetings with clients. These activities will help you gain momentum and move your business forward.
Messaging is critical. When creating content, focus on the challenges of virtual work, change management or market disruption. Then, connect your solutions to those challenges and how they impact overall business performance. Don't just address the COVID-19 pandemic in your headlines offer people something useful.
Old problems still exist. Let's remember that companies faced challenges before the pandemic, and those issues still exist alongside the new challenges brought about by COVID-19. L&D strategy or execution (and likely both) have gained an added layer of complexity in the past month, but the crisis didn't magically heal what was already a struggle.
Build future-forward solutions. The pandemic has created immediate training needs, but they shouldn't be considered one-and-done solutions. Offer solutions that not only help companies manage the current crisis but can also help them deliver learning to employees and customers as they assimilate into the "new normal." It's a time to forge new partnerships and build lasting solutions.
This is a scary and uncertain time in our industry but with change comes innovation. Highly adaptive organizations will leverage their creativity and talent and evolve to meet the needs of a changing market.