5 Reasons Why You Need Collaborative Automation For Today's World
By : Darrell Adams | Wednesday, August 05 2020 - 21:25 IWST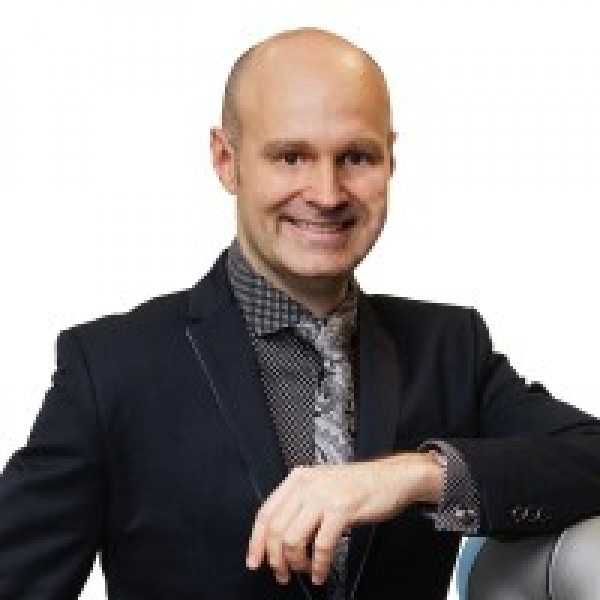 Darrell Adams, Head of Southeast Asia & Oceania, Universal Robots (Photo by LinkedIn)
INDUSTRY.co.id - The benefits of collaborative automation are undisputed – more profitability, productivity, flexibility, higher quality and even more employee satisfaction. Given the current economic landscape, manufacturers need these advantages now more than ever. Collaborative robots (cobots) are a proven, valuable and accessible solution for manufacturers of any size. The following are the reasons why one should increase automation in their factory.
1. Cobots ease labour shortages
The top challenge manufacturers face is the gap between the demand and availability of workers. Unfortunately, the labour shortages will only get worse in the coming years. Research from Deloitte and The Manufacturing Institute found that over the next 10 years starting from 2020, manufacturers will need to add approximately 4.6 million manufacturing jobs – 2.4 of which may go unfilled.
Cobots can help ease the burden by filling the labour gaps. Cobots can be programmed, operated and maintained by existing employees, regardless of the team's previous robotics or automation experience. By providing manufacturers with an easy way to automate the dirty, dangerous, dull and repetitive jobs, organisations can shift existing employees to new and more valuable roles, which increases employee satisfaction and builds morale and loyalty. Extensive automation can ease recruitment and retention by creating new technical roles with better pay, opportunities and working conditions.
2. Accessible and flexible
Unlike costly industrial robots, cobots are affordable, versatile and easy to integrate into work processes without the need for major renovations or costly installation projects. They are lightweight, space-saving, and easy to re-program and re-deploy to multiple applications as new needs arise, without changing the production layout.
Cobots can make companies of any size – and in any location – competitive by providing the flexibility they need to compete, grow and profit in any economic climate. Collaborative automation equips organisations to easily to scale up or down, increase productivity in warehouses and expand into new markets more quickly.
3. Financial competitive advantage
In addition to labour shortages, today's manufacturers face intense economic and political uncertainty. Adding to the complexity, today's consumers increasingly demand higher quality products and real-time availability – at lower costs. These pressures make running a profitable production line more challenging than ever before.
Financially, collaborative automation has a direct impact on profits. Further, cobots play an important role in improving product quality by reducing human error commonly associated with dull, repetitive and dangerous tasks, ensuring consistency and accuracy, and enhancing the ability to create more complex goods – which satisfies customer demand for higher-quality goods at lower costs. At the same time, with the right configuration, a cobot can produce finished goods at a much faster rate than handcrafting or assembly lines.
4. An affordable option
Few would argue with the benefits of collaborative automation. A small and mid-sized manufacturer might have doubts to afford a solution with all the pressures facing in their factory and the looming economic uncertainty.
Now, you can immediately put cobots to work without the upfront capital investment. Whether you are starting your automation journey, looking to upgrade your current cobots or ready to increase automation in your factory, Universal Robots new robot rental programme helps you grow your business without dipping into cash reserves.
UR Financial Services offers a fast and low-risk model to maximise productivity, profitability and ROI without a significant cash outlay. Through a partnership with DLL, we offer flexible payment plans that accommodate cash flow, seasonal fluctuations and shifts in capacity, so you can focus on growing and running your business. This programme provides the ultimate financial flexibility.
5. Financially supported by Government in Singapore
Singapore companies especially SMEs who have a tight budget and cash flows can grow their businesses and solidify their foundations with the EDG grant in Singapore. The Enterprise Development Grant (EDG) supports companies' usage of automation and technology which results in tangible benefits and significant growth. The EDG helps the company to adopt and develop sophisticated hardware and/or software solutions such as Collaborative Automation. Companies who are just getting started on automation need not worry about the purchase of machinery, integration of systems or even training of staff to deploy solutions. These scopes will be further supported by the automation project. With EDG, companies can adopt cutting-edge technology and robotics to increase productivity and gain significant benefits for their organisation.
While it is difficult to predict the future, it is plausible that this is just the start of the process for collaborative robots. In the long run, with a rapid increase in automation capabilities, cobots will become the powerful workhorses of the factory. This is the perfect time to deploy cobots in your industry and stay ahead of competitors.