NBN Co to Spend $3bn Upgrading Half of FTTN Network to Full Fibre
By : Dr Paul Gardner-Stephen | Thursday, September 24 2020 - 15:15 IWST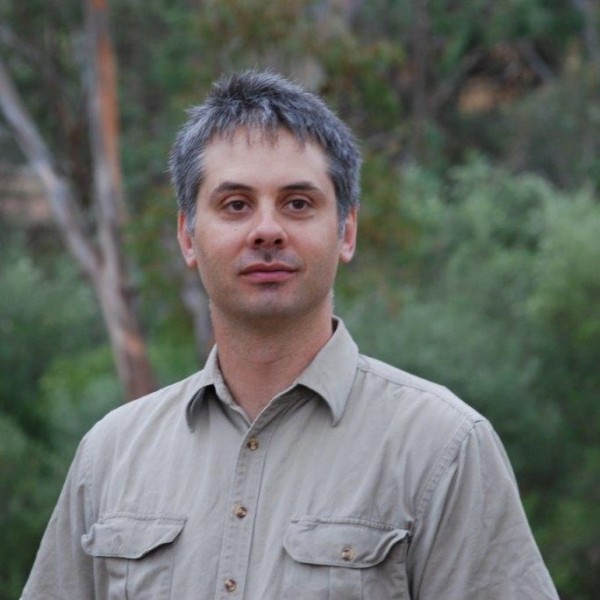 Dr Paul Gardner-Stephen, Senior Lecturer, College of Science and Engineering, Flinders University (Photo by ICT Days)
INDUSTRY.co.id - This is clearly a welcome change to the NBN rollout, that gets us closer to the original vision of fibre to the vast majority of homes and businesses around the country.
However, it is only a partial solution to the Fibre To The Node (FTTN) rollout that was retro-fitted into the NBN following the change in government.
In particular, the original Fibre-To-The-Premises (FTTP) plan had several key advantages that this announcement is not able to solve:
FTTP required only power at the phone exchange and in your "NBN box" to be able to use the NBN. The "NBN box" also has a backup battery in it, that enabled it to be used to make an emergency call, even if the power was out at your house. But FTTN requires that the "nodes" also have power. My understanding is that the nodes only have about 15 minutes of battery life, after which they are unable to carry any data or phone calls - no matter whether you have power at your house or not.
From the limited information available to me at the moment, this announcement is about adding a "local fibre loop" to the nodes -but that the node will still be required to relay communications back to the exchange. So no power, no emergency phone calls.
This is potentially still important in our "post-land-line" era, because mobile phone towers often reduce signal strength when power goes out, which can drop signal strength by 2 or 3 bars in many cases, which might mean that mobile coverage is also no longer available to some users. This is an example of a "correlated failure mode" where what we think of two independent systems actually have a common weakness, that can cause both to go out at once. It's a bit like how COVID affected both the ability of people to get to shops, and also the alternative of on-line shopping.
FTTN nodes require power and equipment spread around the country that I have heard cost estimates of $2 billion per year to operate and maintain. Adding local fibre loops will not reduce this cost, based on the information I have seen so far. Rather, adding the fibre loops will (marginally) add to the cost of the NBN. Thus it doesn't solve the long-term costs of operating the FTTN network compared with FTTP. It might be that their plan is to progressively move entire FTTN zones to FTTP in the future, which would allow them to progressively faze out the nodes and their associated cost, however that process would also be costly and time-consuming.
It seems that the financial approach taken is to borrow money to install the fibre loops. Reading between the lines, it looks like this cost will be recovered by charging NBN users who want to switch. That is, those users will effectively be paying twice to get fibre NBN, as they have already paid for the NBN once through their taxes (regardless of how progressive governments have tried to keep NBN off the balance sheet, it remains a tax-payer funded piece of public infrastructure).
In this regard, it is probably best seen as a fairer and cheaper alternative to the "technology choice" programme that has been pilloried for its inherent unfairness, e.g., where one subscriber on a FTTN node has paid to have fibre to their house at a cost of many thousands of dollars, and then their a neighbour has been able to connect after that for a very small fraction of that cost, but the person who paid the large cost gets no discount, refund or other benefit (you have published stories about this in the past). Again, this is a welcome improvement to the status quo, but is not a complete solution.
Now, for the more positive: It will increase speeds, and perhaps more importantly, it will improve the reliability of the NBN and its service. For example, at my own home, we have had FTTN for several years, and most years we have had outages of a week or more due to the aging copper that connects the node to the houses in our street, typically after a heavy rain event. Eventually it seems that NBNCo had to completely replace the copper in our street with new copper -- thus effectively throwing good money after bad, when it would presumably have been cheaper in the long-run to simply have rolled out fibre in the first instance. Thus where FTTN was rolled out over the more fragile parts of the copper network, there will be a very real improvement in reliability.
But even in the less fragile parts of the network, the move from copper to fibre will solve the "cross talk" problem that FTTN has on the copper part of the network. Basically the more people using NBN on the same bundle of copper wires, the more those wires interfere with each other. While the VDSL technology the NBN uses is very clever about minimising that interference, it does not completely eliminate it.
And finally, of course, it will allow for much faster maximum connection speeds. Again, our experience with FTTN is that the fastest speeds we can get are about 60mbit/second download and 40mbit/second upload. In contrast on a fibre loop we would be able to get giga-bit speeds, i.e., 1000mbit/second, in both directions, and in the future this could be increased to 10 or 100 giga-bit, because only the equipment at each end will need upgrading -- the fibre itself is capable of carrying signals thousands of times faster than even the best copper phone lines.
Finally, while it is very welcome for those who are on FTTN, it doesn't seem to address the problem of those on fixed-wireless or satellite. Ideally NBNCo would also re-expand the footprint of FTTN/FTTP to reduce the demand on fixed-wireless, and in turn move the fixed-wireless foot print back out to its originally planned coverage, so that demand on the physically limited satellite service can be reduced in those parts of the country where large numbers of homes and businesses have ended up on satellite beyond what the satellite was designed to accommodate in those areas.
I'm currently based in the Outback doing field work using NBN satellite, and while it is much better than previous satellite offerings, we are still limited to 25mbit/sec download and 5mbit/second upload, and with very high latency compared to even fixed-wireless. Also the data limits on satellite are generally much more restrictive. For example for the same cost as 1000 GB per month on FTTN at our home in Adelaide we get only 100 GB per month on the satellite service. With two kids doing school of the air, the majority of that disappears on school usage. We know of other families with more children, and they have correspondingly greater problems with getting a high enough monthly data limit to meet not only their schooling needs, but also running their businesses and accessing online services.