Bank Jago's Collaboration with GoBiz to Accelerate GoTo Financial Growth
By : Abraham Sihombing | Wednesday, August 10 2022 - 20:29 IWST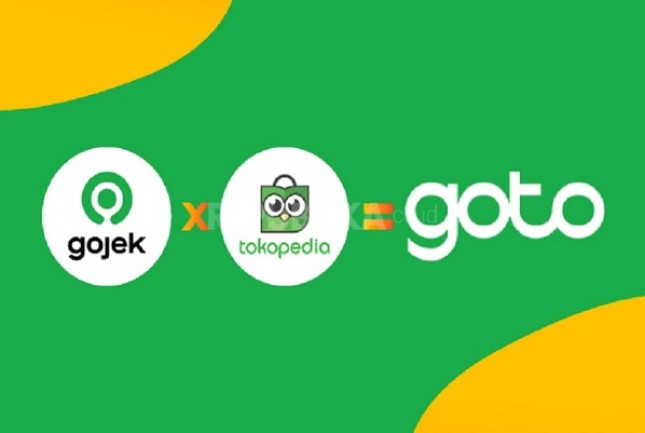 GoTo is a blend of Gojek and Tokopedia. (Photo: republika.co.id)
INDUSTRY.co.id - Jakarta - The revenue contribution of GoTo Financial, the third business pillar of PT GoTo Gojek Tokopedia Tbk (GOTO), is expected to grow in line with the accelerated path of profitability from the Indonesia's largest digital company. One of its latest moves is through the collaboration between PT Bank Jago (ARTO) with GoTo Financial that allows access to Bank Jago's product offerings via GoBiz, an application for Gojek and GoTo Financial's merchants to manage and run their business. GoTo Group owns 21.4% stake in Bank Jago.
Deputy Head of Research Sucor Sekuritas, Paulus Jimmy, appreciated Bank Jago's collaboration that optimizes GoTo ecosystem, especially GoTo Financial business pillar through GoBiz.
"This is one of the GoTo ecosystem synergies with Bank Jago and in the future once they also distribute loan for merchants' capital to expand their business, GoTo Financial can earn extra revenue from that lending product," Paulus told the reporter.
The impact of Bank Jago's collaboration with GoTo Financial, especially its contribution to the GoTo's profitability acceleration, according to Paulus, will continue to increase.
"GoTo Financial's room for growth is still huge. We are still waiting for other examples of synergy from GoTo with other partners, such as Bank Jago," he explained.
The same sentiment was echoed by Samuel Sekuritas Indonesia's analyst, Muhammad Farras Farhan, in his recent research. GoTo's fintech business line, which is the glue for the on-demand and e-commerce business segments, will grow and contribute more revenue to the GoTo Group. GoTo Financial itself has several businesses that are divided into four categories: consumer payments, merchant payments, merchant solutions, and lending platforms.
Consumer payments are run through GoPay, which is the market leader (88%) according to a recent survey from Populix. For merchant solutions, GoTo Financial also has GoBiz and Moka brands that offer POS (Point of Sale) services that make it easier for merchants to access digital payments from consumers. As for lending platforms, GoTo Financial offers GoPaylater and GoModal services, which provide access to capital loans (GoModal) and buy now pay later (GoPaylater) schemes in exchange for subscription fees and interest income.
In his research, CGS-CIMB analysts said that in the future Bank Jago will partner with GoTo Financial to provide loan products to GoTo merchants and consumers. The income that is generated from this loan product can be divided in half between GoTo Financial and Bank Jago.
On the other hand, Citi Research from Citigroup Sekuritas Indonesia (CSI) provides a high target price for GoTo shares because they believe in the collaboration strength of the Gojek, Tokopedia, GoTo Financial, and Bank Jago ecosystems which are the go-to ecosystem for Indonesians in fulfilling their daily needs. According to Citi's research team, the integrated GoTo ecosystem is unique and can improve the growth and monetization prospects of the GoTo Group in the future, especially when GoPay and Bank Jago increase their monetization capabilities.
"The relatively low take rates for GoTo and GoTo Financial e-commerce, in our view, have positive potential and will generate higher revenue and profitability. We're slightly ahead of the consensus in assessing GTV (Gross Transaction Value) growth and revenue forecasts," citi research team compiled by Ferry Wong CFA, Ryan Davis, Justian Rama, Alicia Yap CFA, and Nelson Cheung wrote.
Citi Sekuritas projects GTV GoTo to grow by 42% in 2022 to Rp655 trillion, hike by 49% in 2023 to Rp974 trillion, and increase by 43% in 2024 to Rp1,389 trillion. The GoTo's net revenue is expected to soar by 51% in 2022 to Rp23 trillion, increase by 46% in 2023 to Rp34 trillion, and raise by 41% in 2024 to Rp47 trillion. (*)