On the Sustainable Revenue Growth Path, Macquarie Securities Assesses GOTO Outperform
By : Abraham Sihombing | Tuesday, September 27 2022 - 07:03 IWST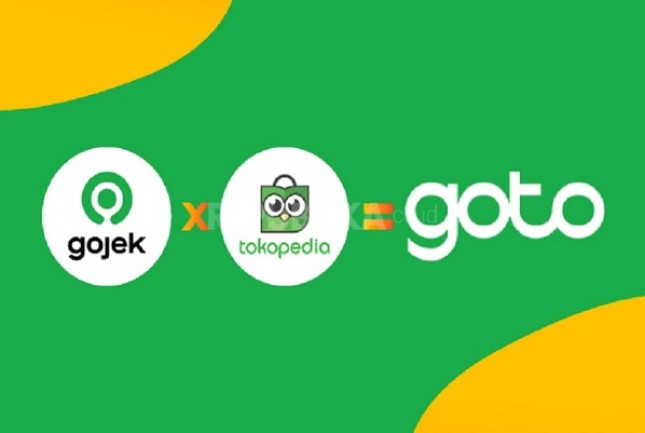 GoTo is a blend of Gojek and Tokopedia. (Photo: republika.co.id)
INDUSTRY.co.id - Jakarta - PT GoTo Gojek Tokopedia Tbk (GOTO) received an Outperform rating from Macquarie, an Australian-based securities company. The largest digital ecosystem company in Indonesia is considered to be on the right track to get sustainable business profits with solid revenue growth potential.
In a research, Macquarie Sekuritas Indonesia took the initiative to pin the Outperform rating by looking at the share price of GOTO which is currently trading of Rp266 per share. As it is known, the term Outperform is used for stocks whose increase is expected to exceed the market average (the Jakarta Composite Index/JCI).
The GOTO's short-term target price, according to Macquire, is Rp324 per share. The key is at better monetization execution and efficiency.
"We use several methodologies in assessing GOTO. Our Rp324 target price implies a multiple of the EV (Enterprise Value/EBITDA) to net its income ratio of 16.2 times," said the analysts of Macquire Sekuritas Indonesia, Ari Jahja and Akshay Sugandi, in a written research which is released towards end of September 2022.
In the situation that GOTO's share price is lower than during its initial listing on the Indonesia Stock Exchange (IDX), the Macquarie's analyst team also sees a strong reflection of fundamental factors as a support. Macquarie thinks that with better monetization and efficiency, GOTO is trusted to be able to get a better rating. Macquarie considers GOTO's share price to be more resilient than the share price of similar technology companies.
"The premium valuation of GOTO shares may be supported by an integrated digital ecosystem that focuses in Indonesia as the largest market in Southeast Asia and the company's uniqueness as a tangible manifestation of the technology ecosystem," said the analysts in the research.
Macquarie considers GOTO is currently in the right position to benefit from sustainable digitalization. "We like GOTO's main focus on the Indonesia's large digital market and its integrated business model. It is the only integrated On-Demand Services (ODS), e-Commerce, and Fintech (Financial Technology) service provider in Indonesia."
This Outperform rating may soon turn more positive as GOTO continues to prove its ability to double revenue, be able to execute growth, and perform cost efficiencies.
That matter is possible to achieve considering GOTO's advantages as the only service provider and the market leader in each segment, both On-demand, e-Commerce, and Fintech in Indonesia. Its business ecosystem serves two-thirds of total household expenses in Indonesia.
At the On-demand segment, Gojek is a market leader for human mobility services, Online Food Delivery, and also logistics. GOTO's on-demand segment in Indonesia has achieved a positive contribution margin in February and March 2022.
As for the latest regulation from the Ministry of Transportation (Kemenhub) which increases ojol tariffs, Macquarie sees the impact as neutral because there are positive and negative impacts simultaneously. "Overall, we see that this new fare regulation has the possibility to increase the income of drivers and companies in terms of prices, but the volume of transactions will be affected," the analysts explained.
In the second quarter of 2022, the Gross Transaction Value (GTV) of GOTO's On-demand service business segment increased by 30% Year on Year (YoY) and revenue increased by 41% YoY. While, from the e-Commerce segment, GOTO through Tokopedia is also the market leader in Indonesia. This platform is the most visited e-Commerce with a total monthly traffic of 150 million visits.
GTV of GOTO's e-Commerce business segment was recorded to increase by 20% YoY and revenue soared 59% YoY in the second quarter of 2022. Macquarie positively assessed a number of innovations carried out by Tokopedia under GOTO. "More importantly, GOTO has integrated the GoFood online food delivery service into the Tokopedia application as part of cross-platform synergies in its ecosystem."
Meanwhile, in the Fintech business segment through GoTo Financial, GOTO is considered to have the strength to be the only company that can facilitate transactions between consumers, merchants, driver partners, and third-party partners through its comprehensive payment solutions. Starting from: e-money and e-wallets (GoPay), financial services (GoPayLater, GoPayLater Cicil, GoModal), online and offline payment gateways (Midtrans), cloud POS products (Moka) and merchant business solutions (GoBiz, GoStore, and Selly).
"GOTO also continues to improve its ability to credit scoring and loan underwriting capabilities," said the analysts in the research, hereby allows GOTO's financial services to play a maximum role in deepening financial inclusion, especially to reach the unbanked and underbanked category communities.
According to RedSeer data, a 38% of Indonesia and Southeast Asians aged 15 and over in 2020 were "Banking Underserved" or unbanked. It was much higher than 7% in the United States and 13% in China in the same year.
In aggregate, a 55.5% of Indonesia's population is unbanked, indicating significant growth potential in the financial technology services market. Moreover, according to the Bank of Indonesia, credit card penetration was only around 6% in 2020, which indicates a significant low penetration of financial services. (*)