Shorten Toward KEK Tanjung Lesung, Pemprov Targets Two Year Completed Road Development
By : Aldi Firhand Alqudri | Saturday, July 29 2017 - 21:12 IWST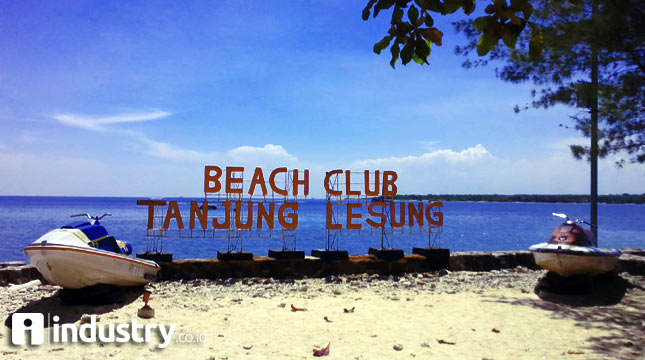 KEK Tanjung Lesung
INDUSTRY.co.id - Serang- The Banten Provincial Government is targeting the construction of roads under the authority of Banten province to be completed in two more years, targeting free roads damaged in Banten by 2018.
"Now there are still about 20 percent more need to be built, about 120 to 130 kilometers longer than the total length of the provincial road of about 750 kilometers," said Banten Hadi Soeryadi, Head of Public Works and Spatial Planning Agency (PUPR) to the media crew in Serang on Friday (28/7/2017)
He said that in the 2017 budget at the PUPR Office allocates a budget of around Rp1, 25 trillion and most of which is about Rp800 billion for the construction of provincial roads in the South and North of Banten. Road segment in South Banten for example that has not been completed that is built Cipanas-Warung Banten in Lebak, Picung-Munjul, Munjul Panimbang in Pandeglang District.
"We are trying to complete the next two years with concrete construction, so with a good road will improve the welfare of the community," said Hadi Soeryadi during a discussion on infrastructure.
While in the northern part of Banten, Hadi said, several segments that are and will be built include Parigi-Sukamah in Tangerang, Lopang-Banten Lama in Serang City, Kramatwatu-Banten Lama, Banten Lama-Pontang which became access to the pilgrimage tour of Banten Lama.
"We will support the program of the governor to revitalize Banten Lama, we are from PUPR supporting the road construction like Kramatwatu-Banten Lama we will be cast," said Hadi.
He said that after completion of all road construction which is the authority of the province, the next program is to maintain and widen the roads that are still narrow or not reaching seven meters.
"If we have 20 percent development, we will continue the expansion of narrow streets, such as access to Anyer from Serang to Mancak to Anyer, and then Hasyim Asa'ri road in Tangerang City," said Hadi.
According to Hadi, in 2018, it is focusing on Palima-Pakupatan road handling due to several unresolved points caused by the obstruction of two mosques and schools and urban village office.
"The budget for the acquisition and compensation for the building has been granted," said Hadi in the discussion. "It's just that the same people have not been built yet so this year we can not continue to cast the road, Along with a working group (pokja) journalist in Banten Province.