Bogor Station Should Be Revitalized Immediately
By : Herry Barus And Aldi Firhand. A | Sunday, August 19 2018 - 23:22 IWST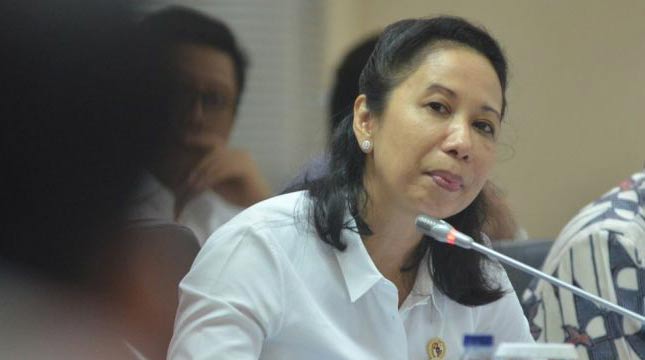 SOE Minister Rini Soemarno
INDUSTRY.co.id - Jakarta - SOE Minister Rini Soemarno wants revitalization of the Bogor Station to include additional parking spaces and other facilities that can be started this year.
Riniketika reviewing the Jakarta-Bogor Commuterline trip on Saturday (08/18/2018) said the capacity of the Bogor Station was too full because in one day it only served 180,000 passengers from Bogor.
"The Bogor station might only be up to 30,000, so it's been many times over," he said.
He pointed out, parking facilities for motorbikes were inadequate.
Rini said that from last year the Bogor Station revitalization program had been planned in total.
"But the permit has not yet come out, we continue to push it with the Mayor (Bogor) if it cannot be done as a whole, we will first build it per block," he said.
Development in revitalization efforts is mainly carried out to increase parking facilities so that facilities for passengers are more comfortable.
"Those in Bogor they still have to communicate with the Mayor, we also want this year because the proposals have been submitted last year but because there are so many problems that have to be resolved, hopefully this year is over," he said.
Rini asserted that if the permission from the Bogor City Government could come out this year, the revitalization project could start as soon as possible.
In addition to parking facilities, the plan will also be added to flats for low-income people.
"We want to build a flat for low to middle income people, because we can get a place close to the station so transportation costs can decrease. We encourage them to get the permit," he said. (Ant)