The Second Fall of Datsun in Indonesia
By : Ignatius Indrawan Sumawinata | Monday, July 13 2020 - 18:15 IWST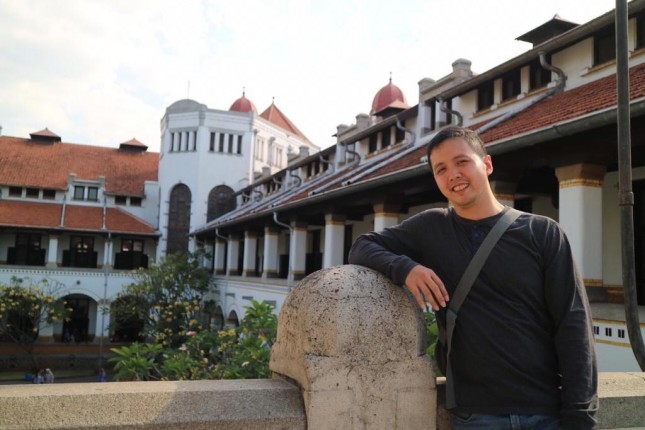 Ignatius Indrawan Sumawinata - Mahasiswa President University
INDUSTRY.co.id - Datsun is a Nissan legendary car brand that has ever existed in the 70s by reason of its comfort and reliable performance. Having that greatness did not guarantee its sales perfromance in Indonesia, and the brand has gone since 80s, until 2014, when Datsun enter Low Cost Green Car (LCGC) sector in Indonesia, which the price of the car is very affordable. There are two products that they launch, the first one is Datsun Go 5 for five seater, and the other one is Datsun Go 7+ for seven seater.
2015 was the best year for Datsun in Indonesia, which they could achieve 6th rank for the most selling cars in Indonesia (Gaikindo). In that period, the sales reach 29.358 units. The next year, 2016, their achievement was not as good as 2015 as they sold 25.483 units. Two years after their best achievement, the number of sales decreased significantly, which drop half of before, consecutively in 2018, they only sold 10.484 units in 2017 and 10.433 units in 2018. The nightmare condition of Datsun in Indonesia continued in the following years when the number of sales dropped again to 5.921 units. Finally, the decreasing number of sales year by year had forced Datsun to stop their operation in Indonesia in 2020.
If we look closely to that case, the major factor that sales performance of Datsun was impresive in 2015 due to its strategy to enter low cost car sector is accurate, which their target customer was the first car owner. At that time, Datsun offered the customer with the best value as a new car which their price could compete with the used car. Furthermore, Datsun benefited from Low Cost Green Car (LCGC) regulation from government, which the tax of the car in its category is lower than outside that category. Datsun disrupted the market in 2015 that they offered the seven seater car in LCGC category, though all the competitors such as Toyota Agya, Daihatsu Ayla, Honda Brio Satya, and Suzuki Karimun, all of them was five seater car.
The circumstances started swaying in 2016, when Toyota Calya and Daihatsu Sigra was launced to the market and enter LCGC sector with its 7 seater capacity. As we know, Toyota and Daihatsu, are the two brands that is very popular and highly appreciated by people as a brand that offer reliability, good after sales, and good parts availability. The popularity of Toyota and Daihatsu could shift the position of Datsun easily. Furthermore, the engine specification which 1200 cc, 4 strokes 86 dk is significantly better than Datsun's engine 1200 cc, 3 s, 68 dk. In terms of the comfort, Datsun is also lagged behind.
Besides the competitor strike, Datsun has an internal flaws that made them to stop their operation in 2020, Datsun cannot attract the current customer to repeat order their product. Datsun brand is highly appealing for their first customer, but its limiation of product variety leads to small chances of their customer to buy a new same product. Eversince their launhing in 2014, Datsun have only two products, Datsun Go and Datsun Go plus, though in 2018 they launch the new Datsun Go Cross, which has the base model from Datsun Go plus, but with additional improvement in exterior and interior to be more attractive. With that being said, until their last operation in 2020, they only have 3 product variety.
The lesson learned from the story of Datsun is, car competition in Indonesia is very challenging, which car is not only as a transportation, but it can also as a prestige symbol of a family. If there is a case, a customer that buy his first car is a Datsun, when they wealth grow, obviously he want to change a car that can represent his wealth, he want a better car than the class of Datsun as LCGC. Although Datsun has a clever movement in their early start, which they enter in a market that has no competitor, but, to compete in Indonesia needs a holistic way of thinking, not only readyness to compete, but also be loyal to the customer, where a brand always offer the best for a customer no matter their economic class is.