The Efforts Of Hotels In Surabaya To Save Their Business During The Pandemic
By : Viranda Nur Fadhila Lahay | Thursday, July 30 2020 - 17:35 IWST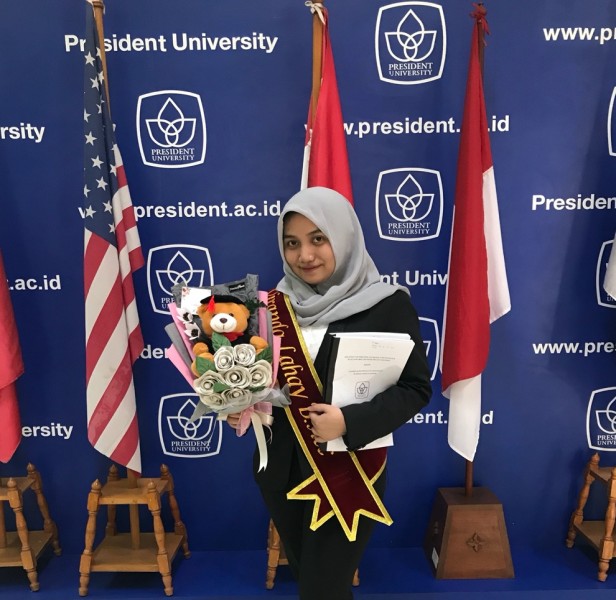 Viranda Nur Fadhila Lahay (Student of Master Business Administration in Technology, President University)
INDUSTRY.co.id - Covid-19 pandemic 'forced' the hospitality and tourism businesses to rack their brains. In Surabaya, they like competing 'to find ways' so that the business continues to exist. Adapting and innovating is an important step.
Those who meet many people certainly have their own risks. It often makes them want to stay alone for a while. The reason is that they do not take the risk home to children or parents who are more vulnerable.
Similarly, those who do work from home for several months. Staying at home constantly can also be boring. Hotels in Surabaya see this as a business opportunity. Grand Dafam Signature Surabaya is one of them. The hotel, located in the Kayoon area, opens special packages for people who want to stay alone for a long time.
Almost similar, Luminor Hotel Jemursari, Surabaya, comes with the concept of work from home (WFH). They offer long stay packages. This long stay can be a choice for those who want to work at WFH. But, this WFH is not work from home, but work from hotel. Of course this is interesting. And most importantly, being able to enjoy hotel facilities and services at a time like this.
However, the package must also be accompanied by many considerations. Especially regarding cleanliness guarantees. Preventive measures are enforced since guests are about to enter the hotel. Starting from the hand sanitizer, wash basin, until we put the disinfectant booth in front.
Since entering the hotel area, visitors are required to wear a mask. Every employee is also required to use a mask. Health protocols are implemented in such a strict manner. Room cleaning has also been improved. SOP that has been applied actually has been detailed in maintaining the cleanliness of room corners. Even so, the use of disinfectants to clean rooms is a current obligation.
In addition, the food delivery or delivery order system is also implemented by hotels in Surabaya in order to maintain its business. In addition to food delivery, they also offer laundry services to home-to-home cleaning services. The provision of services in various fields was carried out in order to remain able to survive in the midst of a pandemic. The concept is expected to be an alternative for hotel staff to keep working and prevent efficiency. In addition, this could be an alternative for those at home who want laundry service and cleaning service too.