GoPay's Dominance Drives Consistency in GOTO's Financial Business Segment Growth
By : Abraham Sihombing | Wednesday, November 30 2022 - 19:35 IWST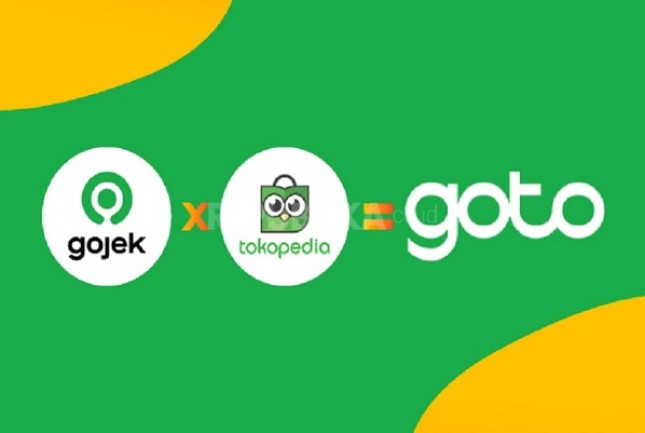 GoTo is a blend of Gojek and Tokopedia. (Photo: republika.co.id)
INDUSTRY.co.id - Jakarta - The financial services business segment, namely GoTo Financial owned by PT GoTo Gojek Tokopedia Tbk (GOTO), recorded impressive business growth consistency. This is reflected in GoPay's dominance in national digital wallet services.
In the third quarter of 2022, GOTO recorded a gross revenue for its financial business segment of IDR1.192 trillion, increased by 50% compared to at the same period in 2021 of IDR794.522 billion.
Especially, in the three months of the third quarter of 2022, GoTo Financial's Gross Revenue was recorded at IDR433.352 billion, increased by 47% compared to IDR293,300 billion in the same quarter of 2021.
As for the Gross Transaction Value (GTV), the increase is even more significant, namely 78%, to IDR97.1 trillion in nine months this year compared to at the same period in a year earlier of IDR54.7 trillion.
"I pay an interesting attention to GoTo Financial because it presents a fairly complete ecosystem with broader services," the Institute for Development of Economics and Finance (Indef) Economist, Nailul Huda, told reporters.
The most important factor in GoPay's strength, according to him, is indeed due to access in the ecosystem for payments in Gojek (ride-hailing, online taxis, GoFood) and shopping at Tokopedia. "So it's quite complete and the tenants (merchants) are quite large, ranging from MSMEs to large restaurants," he explained.
In the future, Nailul believes, GoPay services and the digital wallet industry will continue to grow. Especially since there is still a large growth space in non-big city areas in Indonesia. "There's indeed potential for expansion into areas with some attention especially three things; infrastructure, human resources, and the people needs," he said.
This is in line with the continued growth of the digital economy in Indonesia. "I have confidence that the fintech business (Financial Technology, including digital wallets) and its supporters will become a supporting business for the digital economy," he assured.
Because, whatever the digital service, it definitely requires fintech, especially for payment systems. "Digital and non-digital transactions can also be served by fintech payments," he continued.
Nailul's expression is in line with research entitled "Consistency That Lead: E-Wallet Industry Outlook 2023" conducted by the Insight Asia Survey and released on November 28, 2022, where GoPay excelled with 71% as the digital wallet most used by consumers. Consistent since more than the last five years.
GoPay also gets 84% in terms of customer satisfaction. The second place is OVO (80%) and followed by Dana (75%).
In general, according to this research, the digital wallet industry is increasingly becoming people's choice in daily transactions with 71% of respondents actively using it for various kinds of payments. The second place is cash (49%) followed by bank transfers (24%), QRIS (21%), Paylater (18%), debit cards (17%), and Virtual Account transfers (16%). (*)