Thebettertaste.id is The Place of Indonesia Delicious Snack
By : Ahmad Fadli And Aldi Firhand. A | Sunday, December 10 2017 - 20:05 IWST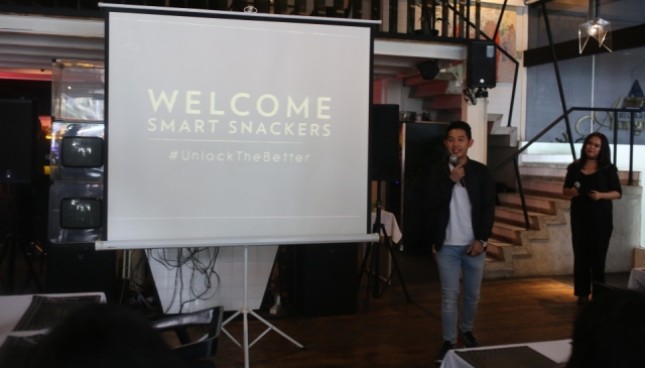 Yanwar Erison, Founder of The Better Taste container of delicious Indonesian snack
INDUSTRY.co.id - Snacking is the hallmark of our society. In the era of online, looking for snacks can be done. The Better Taste (www.thebettertaste.id), presents a quality snack. Yanwar Erison, with colleagues, seized this opportunity. They founded The Better Taste Indonesia, a platform specializing in premium snacks.
The new Better Taste is run online in these two months. However, the customers continue to grow every day.
Currently, they sell Snack Skin Fish Chips. Not just any snack that The Better Taste is selling. In keeping with their slogan, Better than the Best, the snacks on sale must be accurate. One is the contemporary or more often heard with the word "being HYPE".
Fish Skin Chips, served in three flavors, Original, Spicy Salted Egg and Chile Garlic. Dori fish skin ingredients that have been processed, imported from Vietnam. Yanwar stated that this Import option was taken, because so far they are still looking for national fish skin chips manufacturer. Unfortunately has not found the appropriate.
With the original processed spices from Indonesia, the skin of the fish is then processed with a family recipe that has been cultivating this culinary business for decades.
The chips were then packed in a premium. The concept and design of the packaging is very elegant. In accordance with expectations, for the product The Better Taste can be a fruit anyway.
Interestingly, on this elegant packaging dominated by Black and Gold colors, traditional batik patterns pinned. So add an authentic Indonesian element. Yanwar who from the beginning is very detailed with the design and appearance, it wants to highlight to Indonesian.
The Better Taste, will continue to develop its platform. So as to facilitate consumers in choosing a snack. Currently they are even working with Tokopedia and Lazada, a trusted marketplace. Even The Better Taste will plan to add resellers in several cities in Indonesia. Hopefully, to ease the cost of sending customers. Currently, delivery is still done from point in Jakarta.
Yanwar also provides an overview of his business. Embrace the national snack manufacturer, to enliven The Better Taste. Opening opportunities for cooperation until the long term. Yanwar hopes there will be snacks like Emping Chips, Tempe, or perhaps never before, served.
It must be admitted that The Better Taste is a new breakthrough. Amid the traditional market conditions are disrupted by the presence of online trading. The Better Taste was born as the answer to the demands of the times.
For the price range starting from Rp 40.000, of course with interesting packaging as souvenir to take home.