What is International Marketing? How did Start-Up Company Implement this Strategy?
By : Shafira Ajeng Puteri | Saturday, August 20 2022 - 15:40 IWST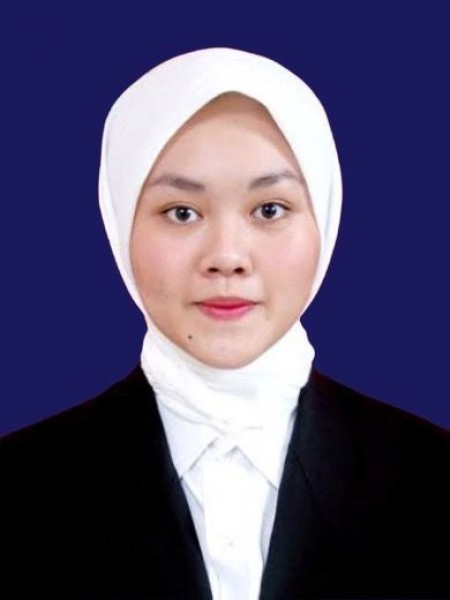 Shafira Ajeng Puteri
INDUSTRY.co.id -International or Global Marketing considered as one of the strategies that have become increasingly important with the internationalisation of business and globalisation of markets.
The characteristics of International marketing in centralised coordination to achieve scale and scope economies, localisation is also becoming increasingly important as consumer demand varies across countries (Market Finder, n.d.). As soon as a new businesses enter new market, their challenge is to strike the right balance between having a global strategy and local adaptation.
In a nutshell, an international marketing is an overall marketing strategy that aimed to expand a business into market across the world. This required localized and global marketing plans to reach various regions and new markets (Udoagwu, 2022).
Before conducting this strategy, a company should analyze and run the process of planning, pricing, also advertising about company goods, services to their customers or prospect customers for a profit. Beside analyze about the things above, company also need to do a research, forecasting, and designing strategies to sell the goods, and promote their services in target country market (Devita, Nawawi & Aslami, 2021).
All of this research is needed because when a company implement international marketing strategy they must know the opportunities and local competition that they will have later on (Devita, Nawawi, & Aslami, 2021).
There are several strategy that also can be used when a company try to implement the international marketing strategy, one of the strategy is Public Relations strategy. Public relation marketing is one a technique for disseminating information, providing education about the company and products, increasing trust and confidence, and gaining sympathy and support from the general public.
In achieving this goal, public relation strategy most of the time combined the strategy with pull strategy, push strategy, and pass strategy. Combining marketing and public relation with advertising could help the company get more of the results that the company want, the public relations things also beneficial in spread the image, increasing brand awareness, and knowledges of the company (Devita, Nawawi, Aslami, 2021).
One of start-up company that used this is Shopee. Shopee was established in 2015, develop their market from Indonesia, Singapore, Malaysia, Vietnam, Thailand, also Philippine (Roihan, 2022). Shopee is a Startup company originally from Singapore with Forrest Li as the founder. Shopee reach a significant development in ASEAN region.
In Indonesia itself Shopee has several competitor such as Tokopedia, Lazada and Bukalapak as the list of famous marketplace in Indonesia (Roihan, 2022).
Shopee used the international marketing, and implement that by used the public relation marketing and combined it with the push, pull, and pass strategy. Shopee also analyze the global market in Asia, get along with the local competitor so by that Shopee could manage the exact plans in applying their marketing strategy and compete with others competitor in every countries market where their decide to established such as Indonesia, Vietnam, Malaysia, Thailand, Philippine and Singapore.
There are 10 principles that should be known by the leader of the business before they conduct the international marketing and global branding, which are;
People. Refers to understand the customer behaviour in a different world. The people you are marketing to and the product that you are marketing go hand in hand. People behaviour is important because if the company don't foremost understand who the company are marketing to, the company may end up trying to sell them a product they don't want and probably they will never buy it (Media Beacon, n.d).
Product. Altering the needs of the company new market. If company already notice that the current offering of their product now won't play in the new market, the company might want to decide not to sell in that market or change the offering to meet the local demand (Media Beacon, n.d.).
Prices. Choose either the company want to sell it as a premium or economy products. This is why the people principles is important as well as the analyzing of local demand (Media Beacon, n.d.).
Promotion. Choose the exact strategies that work in the new environment, figuring out the most effective methods for marketing the products of the company also service abroad is not that much different than doing it domestically (Media Beacon, n.d.).
Place. Find the sales avenue that customers use. Define where the company will be advertising and marketing their products or service in one thing (Media Beacon, n.d.).
Packaging. Find the right look and safe packaging so the product in there would not break or have any damage on the delivery process (Media Beacon, n.d.).
Positioning. Determine which messages will resonate with the market, this things is critical when a company entering a new market. If the company positioning fails, an attempt to repositioning their products can costly and is not guaranteed to be successful (Media Beacon, n.d.).
Physical Evidence. Get the right ambience and the mood. If a company looking to enter a new market abroad with a service, listen up because this one is especially for them. Service is one of the most important and intangible when it comes to marketing (Media Beacon, n.d).
Local Teams. Don't overlook them. Written by Nataly Kelly, the most common mistakes companies make with global marketing is not listening to their local teams (Media Beacon, n.d.).
Understanding. Make a positive influence on company new community. This is the basis of all these principles, there is a common theme of understanding company consumers. Company should frequently asking about what is customers needs, wants, pain points, and desires. Not just satisfy with the progress that the company's been made currently (Media Beacon, n.d.).