FM: Safe Travel Application Protect Indonesian Citizen
By : Dina Astria And Aldi Firhand | Sunday, April 15 2018 - 22:46 IWST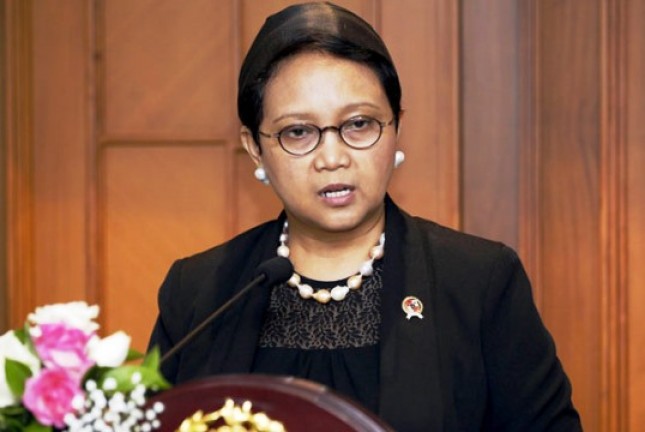 Foreign Minister Retno Marsudi (Photo by Courtesy)
INDUSTRY.co.id - Jakarta - The Ministry of Foreign Affairs utilizes the advancement of communication and information technology to protect Indonesian Citizens (WNI) and Indonesian Workers by launching Android and IOS based Safe Travel app.
"We consider it important to take advantage of technology in facing the security situation of Indonesian citizens and migrant workers abroad either temporarily or permanently," said Foreign Minister Retno LP Marsudi in the launch of Android and IOS based Safe Travel application in Jakarta , Saturday.
This application works when citizen and migrant workers get problems so that the government can provide assistance, also can monitor spread, location, and identity of Indonesian Citizens and migrant workers abroad.
In January 2017, the beta version of this app began to be published before it was fully rolled out at this time.
Retno added the inspired Safe Travel application of the earthquake disaster in Nepal in 2015 is designed with a safe and fun concept, containing practical information required by Indonesian citizens and migrant workers.
"This application can be downloaded for free," he said.
This application is very important because the trend of tourist abroad increasing. Data from the Ministry of Foreign Affairs show that 2,978,446 Indonesians are abroad.
Of these, the majority of 2,825,939 are migrant workers, the rest comprising students and Children of Fruit Ships (ABK). Meanwhile, recorded 18 million Indonesians travel abroad for tourism purposes, including religious tourism (hajj and umroh).
Minister Retno said there are some advantages when downloading the application Safe Travel as get complete information about 180 countries related to the level of security and vulnerability of a country characterized by color indicators.
"Address information, telephone number, facsimile, email and hotline of the Indonesian Representative, whether Embassy of the Republic of Indonesia, Consulate General Rl, or if there is a Consulate R1 in that country, the laws and rules applicable in each country, local currency, places of worship, tourist sites, and culinary information Indonesia, "he said.
There is also a unique infographic that entertains and can be read on the way to the destination country. other information, even to the power outlet used in the destination country, Retno said.
This app can also be used to organize trips and self-report. accessing Rl's representative services such as reporting the loss of a passport.
"One of the most feared incidents of Indonesian citizens and overseas migrant workers is to lose their passports, now do not worry, follow the instructions and requirements of the Safe Travel application to obtain a replacement document from the nearest Rl Representative," said the Foreign Minister.
Another important feature is the emergency button (panic button). In an emergency, Indonesians abroad can use the emergency button feature to send photos, record videos, contact the nearest Rl Representative and send the location of the incident.
"This will make citizens safer," he said.
For residents who feel missed with the atmosphere of the Air, Retno said, the Safe Travel application provides features Indonesian Nearby contains information about citizens who are located near the location while abroad.
Through this feature, they can get acquainted and develop a network of friends to strengthen the country community in the country people.
The Safe Travel app also does not forget social media connectivity. Users of the app can display selfie photos and check in for upload on social media like Facebook so it can still exist with friends cyberspace.
In addition to launching Safe Travel, to optimize the protection of Indonesian citizens, Foreign Misitry officially launched the site www.peduliwni.kemlu.go.id.
"If the portal cares for Indonesian citizens more prioritizing security so there is no mobile version of it. While the application of Safe Travel has fun element and can be uploaded on android phone type because it is targeting the Indonesian traveler," said Director of Protection of Indonesian Citizens, Then Muhammad Iqbal.
Iqbal said the website www.peduliwni.kemlu.go.id which has been ready since January 2018 integrated with data (Ministry of Home Affairs), SIMKIM Immigration (Ministry of Justice and Human Rights), and KTKLN BNP2TKI. Charging data in this portal is most convenient to do via computer because the format is web-based.