Since last year, 12 Blocks of Oil and Gas Termination Granted to Pertamina
By : Hariyanto And Aldo Bella Putra | Sunday, May 13 2018 - 23:59 IWST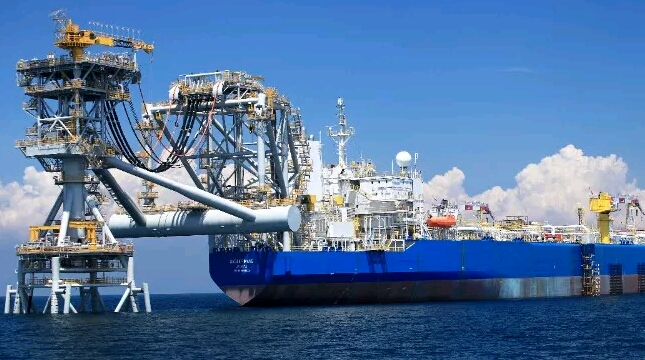 Ilustrasi Migas (ist)
INDUSTRY.co.id - Jakarta - The task of Pertamina as a State-Owned Enterprise in addition to generating profit and dividends for the State, is to provide services of equitable energy supply for the community.
To that end, the Government always fully supports Pertamina to be a large, professional, and competitive oil and gas company at the international level. This is evidenced by the provision of 12 rights to terminate oil and gas blocks to Pertamina since last year.
"Following the 2019 block termination that has just been given to Pertamina, the total block of terminating oil and gas given to Pertamina since last year increased from 10 blocks to 12 blocks, many of which are proof of government support to Pertamina" Agung Pribadi, Head of Communications Bureau, Public Information and Cooperation Service, Ministry of Energy and Mineral Resources in Jakarta.
Oil and gas blocks whose contract expires in 2019 are Jambi Merang Block, Raja Block / Pendopo, Blok Bula, and Seram Non Bula Block. Two of them were given to Pertamina including Jambi Merang Block which is the most potential block among 3 other blocks.
"The two oil and gas blocks whose contract expires in 2019 will be given to Pertamina, Jambi Merang Block and Raja Block / Pendopo, Jambi Merang Block is the best among others," said Agung.
Director General of Oil and Gas Djoko Siswanto explained that Pertamina did not take part in Bula Block and Seram Non Bula Block because its gas production capacity is considered too small.
"Pertamina did not submit a proposal to manage the block because the location and production are small 300 barrels / day and below 2,000 barrels / day," said Djoko.
As known, the 12 terminating oil and gas blocks that have been granted to Pertamina since last year are: Offshore North Wes Java (ONWJ) Block in January 2017, Mahakam Block in early 2018, Eight termination blocks provided April 2018 (Central, Attaka, East Kalimantan , North Sumatera Offshore, Sanga-Sanga, Southeast Sumatra, Tuban and Ogan Komering), and 2 blocks of 2019 termination in May 2018 namely Jambi Merang Block, and Raja / Pendopo Block.
It is appreciated by Plt. President Director of PT. Pertamina, Nicke Widyawati, additional WK termination from the Government will be able to boost the national oil production of PT. Pertamina to about 40% from the previous only 20%.
"Pertamina thanks the government, it's a big leap because in the last two years we have WK termination that can double Pertamina's production in the next two or three years," said Nicke.
So far, Pertamina earns about US $ 24 billion from 10 WK assignments with the addition of WK Jambi Merang and WK Pendopo & Raja. "The figure is about US $ 24 billion for 20 years (contract) runs," Nicke concluded.