Indonesia Ready to Take advantage of China's Infrastructure Bank Loans
By : Herry Barus And Aldi Firhand. A | Thursday, August 30 2018 - 23:51 IWST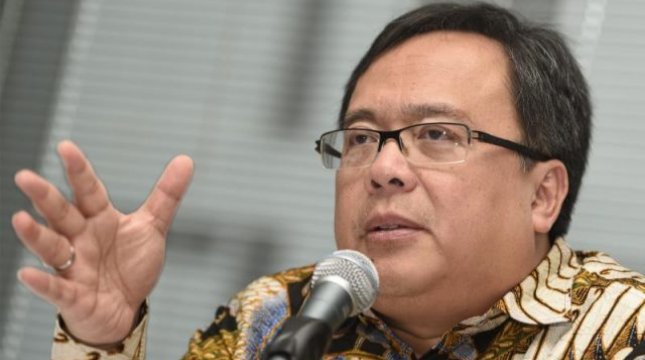 Head of Bappenas Bambang Brodjonegoro. (Photo: IST)
INDUSTRY.co.id - Jakarta - Minister of National Development Planning / Head of Bappenas Bambang Brodjonegoro said Indonesia was ready to utilize the Chinese infrastructure bank loan, Asian Infrastructure Investment Bank (AIIB).
Bambang said, in his meeting with AIIB President Jin Liqun at the Bappenas Office, Jakarta, Wednesday (09/29/2018), AIIB's loan portfolio to Indonesia was still small since the AIIB was established two years ago.
"After we studied, compared to India, for example, the numbers were relatively large, we were not yet ready with the 'pipeline' of the projects proposed to be funded by AIIB. Therefore, at the meeting, I had already expressed our readiness to prepare a list. 'from activities in infrastructure whose value will be financed by AIIB, both alone and together with other lending institutions such as the World Bank and investment banks in Europe,' said Bambang.
For a list of projects that will be submitted to AIIB and targeted to be completed this year, Bambang continued, he emphasized the development of rail-based mass transit projects in major cities.
"Regarding the list itself, I did give emphasis to several types of activities. The first is to develop mass-based rail transportation in large cities, whether that is underground or LRT or 'elevated'," said Bambang.
In addition, Bambang also emphasized the projects offered to AIIB related to renewable energy because the Indonesian government has a quite heavy commitment in 2025, namely 23 percent of the primary energy of the plants comes from renewable energy.
"Third, we submit infrastructure projects that will later be the PPP structure (government cooperation and business entities) or the 'pure' private sector or enter the PINA category," said Bambang.
Through the PPP scheme, the Indonesian government and AIIB can jointly fund infrastructure projects in the country. Whereas with a non-budget investment financing scheme (PINA), AIIB can directly provide funding to private parties in Indonesia so that it does not increase government debt.
"So, that is the core of our education. And if we can use AIIB more, it means that in a condition where the country's securities are under pressure from the strengthening of the US dollar, of course the financing needs can be partially handled by loans such as from AIIB and of course another advantage of this category 'multilateral development bank', so he does not have requirements that require using certain technology or other binding requirements, "said Bambang.
So far, there are four infrastructure projects in Indonesia financed by AIIB. First, the modernization of strategic irrigation and rehabilitation projects is urging to increase the irigas system in Indonesia so that it can produce larger quantities of US $ 250 million.
Secondly, the dam operational and safety improvement project to improve the lives of people who live downstream of the dam and protect local infrastructure worth 125 million US dollars.
Third, a regional infrastructure development project worth US $ 100 million and a fourth, a project to increase the slum area of ​​US $ 216.5 million. (Ant)