The Toll Build Process, Jasa Marga is Creative Looking for Funding
By : Herry Barus And Aldi Firhand. A | Thursday, September 06 2018 - 21:26 IWST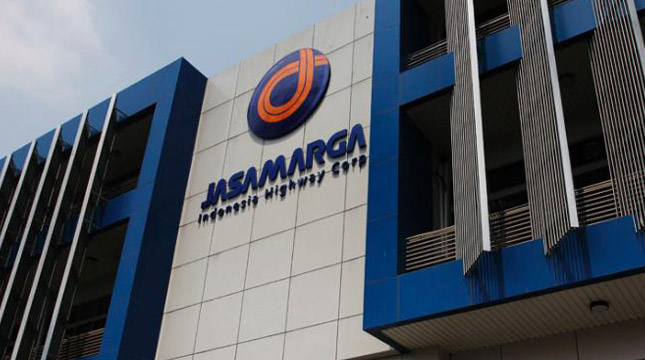 Gedung Kantor PT Jasa Marga Tbk (JSMR) / http://www.thepresidentpost.com
INDUSTRY.co.id - Jakarta - Jasa Marga President Director Desi Arryani said, his party was active and massive in carrying out the construction of toll roads in various regions so they needed to be creative in funding.
"Jasa Marga is in a massive development process so we have to make creations in finding funding," Desi Arryani said in Jakarta on Wednesday (5/9/2018)
According to him, in addition to being creative in seeking massive funding, it also keeps the financial structure of Jasa Marga's company in a healthy condition.
Jasa Marga, he continued, had securitized the old assets or recycled or recycled assets, carried out a "bond issue", then also sought outside funds or "global bonds" in the form of rupiah.
In addition, he revealed that his party has a policy to reduce minority ownership in a number of toll road sections, but it is still seen which segment will be carried out for it.
Jasa Marga Managing Director also expressed his hope that the entire Trans Java toll road segment from Jakarta to Probolinggo (East Java) at the end of this year could be completed and could be fully operational.
He explained, the level of progress in the construction of a number of toll roads, including the progress of the Batang-Semarang Toll Road 86 percent, the Salatiga-Kartosuro Toll Road 78 percent and Pasuruan-Grati 60 percent.
As proclaimed, the Minister of PUPR, Basuki Hadimuljono, in a number of previous occasions said that the nine Trans Java toll road segments will operate gradually from July to December 2018.
In September 2018, the toll road which is scheduled to operate is the Sragen-Ngawi Toll Road (51 kilometers) and the Porong-Gempol Toll Road (6 kilometers).
Then in October 2018 the Salatiga-Kartosuro (32 kilometers) toll road will operate.
Furthermore, in November 2018 will operate Pemalang-Batang Toll Road (33 kilometers) and Batang-Semarang Toll Road (74 kilometers).
Finally, in December 2018, the Wilangan-Kertosono Toll Road (37 kilometers) and the Pasuruan-Grati-Probolinggo Toll Road (44 kilometers) will operate.
The Trans Java toll road is needed to improve connectivity on the island of Java, which has contributed more than 50 percent to national economic growth, as well as to reduce logistics costs so as to increase Indonesia's competitiveness as Nawa Cita is the Government of President Joko Widodo and Vice President Jusuf Kalla.