Batam Kadin Hopefully Increase Taxes and Levies Do Not Burden the Community
By : Ridwan And Aldi Firhand. A | Thursday, September 13 2018 - 21:14 IWST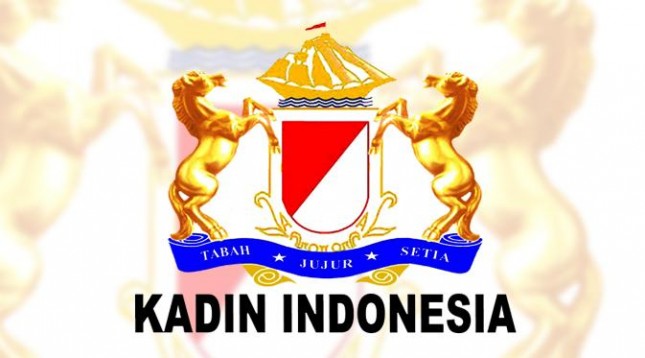 Kadin Indonesia
INDUSTRY.co.id - Batam, Batam Chamber of Commerce and Industry (Kadin) assesses that taxes and fees are very important to achieve optimization of development plans. On the other hand, it is expected that the tax imposed does not have to burden the community.
"Regional taxes and levies are important for regional administration and development," said Chairman of the Batam Chamber of Commerce Jadi Rajagukguk on the sidelines of a public discussion dissecting the increase in regional taxes and levies at the Harris Batam Center (12/09/2018).
He said, but regional tax and retribution policies were carried out based on the principles of democracy, equity and justice, community participation, and accountability by paying attention to regional potential.
"We hold this dialogue because there are still many who complain about the value of the presentation of a levy tax increase in the city of Batam," he said.
Chairman of the Batam City DPRD, Nuryanto SH.MH said the tax increase refers to Regional Regulation Number 07 of 2017, concerning Regional Taxes. Revised Regional Regulation No. 05 of 2011, with the amount of tariffs varying by type of business, ranging from 15%, 35% and a maximum of 50%.
"Local Regulation No. 07 of 2017, has gone through a long process. It should have been operated by the City Government in early 2018. But it was postponed," he said.
The Chairman of the Batam City DPRD further said that related to the revision of Regional Laws No. 05 of 2011, if calculated from the time interval. Indeed, it's time to be revised.
"In the process the proposal, followed up and agreed upon by the DPRD, was discussed with the City Government openly and publicly, and was attended by stakeholders and related institutions in the city of Batam," he explained.
While the Intermediate Auditor of the Indonesian Ministry of Finance and Development Supervisory Agency, Muas M. Sandi said, the maximum regional tax has not been set or not, it has been regulated in the Law.
The tax rates include 10% Hotel Tax, 10% Restaurant, 10% Street Lighting, 25% Reklame, 35% Entertainment.