Until September Pertamina Claims To Operate 77 BBM Points One Price
By : Ahmad Fadli Dan Aldo Bella Putra | Sunday, September 16 2018 - 02:00 IWST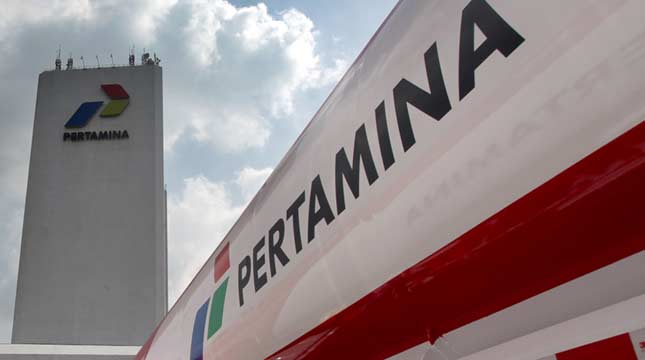 Pertamina (Foto: Ist)
INDUSTRY.co.id - Jakarta - PT Pertamina (Persero) continues to realize the One Price fuel oil (BBM) program in several parts of Indonesia. Until the first week of September 2018, Pertamina has operated 77 BBM 1 Price points.
Pertamina Corporate Communication Vice President Adiatma Sardjito said the number included 54 points that had been operating in 2017 and 23 points that operated until early September 2018.
"A total of 77 BBM channeling institutions have been in operation, some of which have been inaugurated by Pertamina in collaboration with BPH Migas, however, those that have not yet been inaugurated continue to operate and serve the community," Adiatma said in a statement in Jakarta on Friday (9/14).
In 2018, Pertamina is targeted to operate 67 BBM 1 Price points, while the remaining 44 points still go through the licensing and development process. "We hope that the target set by the government can be completed until the end of 2018," Adiatma said.
In detail, the 23 points realized this year are in Kalimantan, Sulawesi, Papua and Sumatra, namely:
1. Seimenggaris, Nunukan, North Kalimantan (March 9)
2. Liang, Banggai Kepulauan, Central Sulawesi (March 9)
3. Banggai Tengah, Banggai Laut, Central Sulawesi (April 6)
4. Pirime District, Lanny Jaya, Papua (April 6)
5. West Wawoni, Konawe Kepulauan, Southeast Sulawesi (June 11)
6. Tagulandang, Kep. Sitaro, North Sulawesi (June 29)
7. Fayit District, Asmat, Papua (July 2)
8. Gido, Nias, North Sumatra (July 26)
9. Miangas, Kab. Talaud Islands, North Sulawesi (July 30)
10. Kep. Sula, North Maluku (July 31)
11. Belantikan Raya, Lamandau, Central Kalimantan (August 3)
12. Kec. Boh River, Kab. Malinau, North Kalimantan (7 August)
13. Tolingula, Gorontalo (August 27)
14. Wamena, Jayawijaya, Papua (August 27)
15. Sabu, Sabu Raijua, NTT (August 29)
16. Bintuni, Bintuni Bay, West Papua (August 30)
17. Katingan Kuala, Katingan Hulu, Central Kalimantan (August 30)
18. Lalan, Musi Banyuasin, South Sumatra (August 30)
19. Borong, East Manggarai, NTT (August 30)
20. Bokondini, Tolikara, Papua (August 30)
21. Essang, Kab. Kep Talaud, North Sulawesi (4 September)
22. Nanusa, Kab. Kep. Talaud, North Sulawesi (4 September)
23. Kec. Bawolato, Nias Induk, North Sumatra (September 5)
The One Price BBM Program is a government program in realizing social justice for all Indonesian people. The government wants people living in the 3T (left behind, frontier, and outermost) region to feel the price of fuel in accordance with the provisions in the framework of equity and the principle of justice.
Adiatma explained that with BBM One Harga, residents in Tolikara Papua who previously bought Premium at a price of Rp. 25-40,000 per liter, can now enjoy the price of Rp. 6,450 per liter. Similarly, other regions can receive Premium 6,450 and Solar 5,150 per liter.
"With the operation of the channeling institution, Pertamina certainly cannot run on its own. It needs cooperation with various parties, such as the Ministry of Energy and Mineral Resources, the local government, the police, and the active role of the community so that BBM One Price is on target and can be felt by the community," he said. .
Adiatma added, the consumption of BBM One Price was only about 0.3 percent of the total national distribution. In 2018, Pertamina projects the average distribution of Premium and Solar for the BBM One Price program at 5,727 kilo liters per month for 67 channeling agencies.