Deloitte Indonesia: Three Strategic Issues Ahead of the Annual IMF-World Bank Meeting
By : Ahmad Fadli And Aldi Firhand. A | Monday, September 17 2018 - 22:01 IWST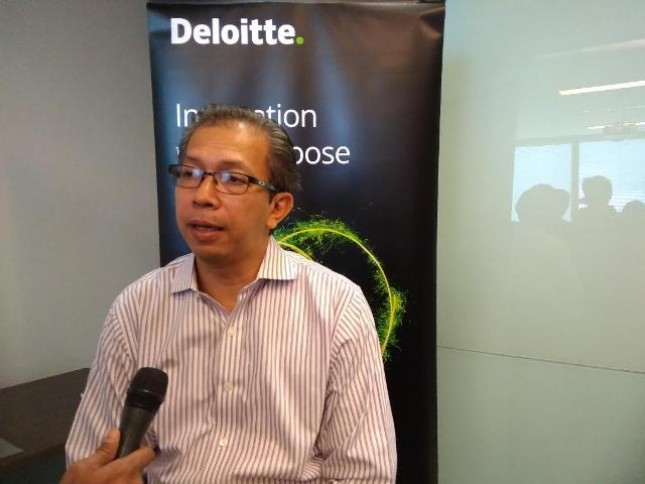 Bernardus R. Djonoputro, Country Head of Deloitte Infrastructure & Capital Projects
INDUSTRY.co.id -
Ahead of the IMF World Bank meeting to be held in October 2018 in Bali, three strategic issues related to connectivity, urbanization and infrastructure dominate most of the current regional and global dynamics. Understanding the urgency of the strategic issue.
Deloitte Indonesia plans to initiate a forum involving various stakeholders entitled Deloitte Indonesia Infrastructure CEO Forum 2018. The forum which will be held on September 20, 2018 is the first step towards meeting the International Monetary Fund (IMF) and the World Bank.
According to Bernard R. Djonoputro, Country Head of Deloitte Infrastructure & Capital Projects, the World Bank's IMF meeting in Bali and the Indonesian government's focus on infrastructure development are expected to open the potential for wider public and private sector cooperation.
"It is estimated, for the infrastructure sector in 2016-2030, the Asian region will need more than 22.6 trillion USD and the ASEAN region will need around 2.8 trillion USD. These needs include the construction of new infrastructure and the revitalization of existing infrastructure. At the same time, as the largest economic region in ASEAN, Indonesia needs an investment of around 511 billion USD in 2015 2019 to overcome various domestic infrastructure challenges, "Bernardus said when met at Deloitte Indonesia (17/9).
Furthermore, Bernardus said that there are at least three things that need to be resolved by stakeholders and the government in the moment of the IMF World Bank meeting. "The first is about which sectors are the priorities in urbanization in the ASEAN region," Bernard said.
"At present, the challenge of inviting private investment into public infrastructure requires a strong commitment from the government. From a market point of view, the ASEAN region and Indonesia are still considered to have a considerable amount of money. However, awareness of these opportunities enlivens the various stages of careful and thorough project planning and preparation. "