Indonesia's Manufacturing PMI Reports Record High at 54.6
By : Nata Kesuma | Friday, May 07 2021 - 06:00 IWST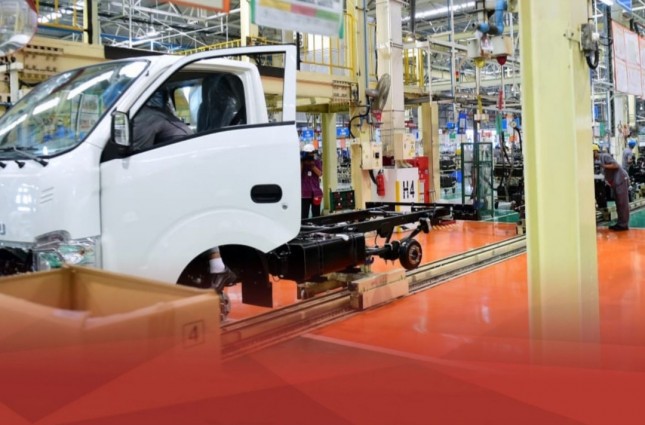 Manufacturing PMI (Photo by: Press Media and Information Bureau of the Presidential Secretariat)
INDUSTRY.co.id - Amid the impact of COVID-19 pandemic, Indonesia's manufacturing productivity continues to improve.
The Government has also announced it continues to spur industrial activity to accelerate national economic recovery (PEN) and to meet domestic needs and exports.
"So far, non-oil and gas manufacturing industry sector plays an important role to boost national economy. Therefore, ever more attention is needed to improve its performance," Minister of Industry Agus Gumiwang Kartasasmita said Wednesday (03/05/2021).
The increased manufacturing productivity, he added, is reflected in the improvement of Indonesia's manufacturing Purchasing Managers' Index (PMI).
As reported by IHS Markit, Indonesia's Manufacturing PMI in April hit 54.6 level, which means there is a significant increase compared to that in March at 53.2 level.
For two consecutive months, the PMI hit its highest record. The figure above 50 means that industrial sector in Indonesia is growing expansively.
For the record, Indonesia's Manufacturing PMI slumped to its lowest point in April 2020 at 27.5.
Agus noticed that the current expansive condition of Indonesia's manufacturing PMI is one of the economic indicators that shows betterment as well as trust from business and industry sectors in the Government policies.
The Minister also expressed his gratitude and appreciation to industry players for continuing to run their businesses that can bring extensive multiplier effects for the economy, job creation, and foreign exchange.
In order to maintain this excellent industry performance, the Government, he added, is determined to create a favorable business climate by facilitating business licenses, granting incentives and stimulus, and implementing Law on Job Creation.
Related to Indonesia's manufacturing PMI in this fourth month, IHS Markit also reported that Indonesia's output, new demand, and purchases hit historically unprecedented levels during a ten-year survey period.