Leanbio optimises biologics manufacturing with WMFTG pump
By : Nata Kesuma | Friday, November 05 2021 - 21:27 IWST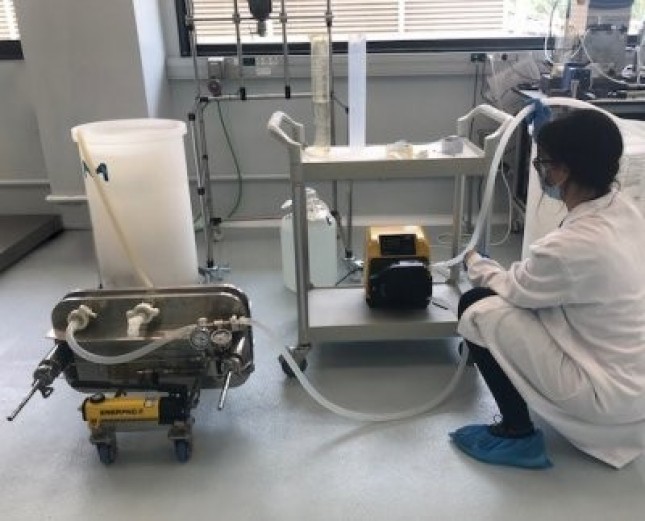 Watson-Marlow Fluid Technology Group (WMFTG)
INDUSTRY.co.id - Leanbio works with a number of pharmaceutical and biotech organisations to scale up their biologics manufacturing processes.
The pilot plant is therefore used for a wide range of different products, requiring versatile equipment which also prevents cross contamination.
Peristaltic pumps from WMFTG offered a versatile solution to reduce cleaning requirements while still preventing product contamination and facilitating equipment reconfiguration between batches.
Reliable reputation
Members of the Leanbio team were familiar with Watson-Marlow Fluid Technology Group (WMFTG) products through the use of 114 pumpheads integrated into their Bionet reactors. As the team had experienced the quality of WMFTG pumps first-hand, it made the company an easy choice to partner with.
The 630S/R pump was chosen as it is a manual control pump and offers flow rates of up to 16 L/min at up to 2 bar pressure, satisfying the pilot plant's requirements.
Promoting sustainability
Leanbio prioritises sustainability, promoting "lean bioproduction" in order to maximise project success and minimise time to market, costs and risks. A core part of this approach is quality by design, developing the most efficient processes to optimise its customers' biopharmaceutical production.
WMFTG pumps are known for their reliability and long life, reducing the need for replacement during the lifetime of the process and hence minimising down-time, costs and the waste of obsolete machines.
End-to-end supply
By choosing a peristaltic pump to minimise contamination and facilitate process validation, Leanbio also required compatible tubing that was easy to install and use.
WMFTG's expertise covers the entire fluid management pathway, enabling it to provide suitable tubing for use with the 630S/R. The pump also has retractable rollers for easy tube loading, simplifying the changeover process between products.
Leanbio is currently trialling the pump in a range of cleanroom filtration and fluid transfer applications. Following impressive results and further evidence of its ease of use and reliability, the team is excited to expand its use to more processes.